Global Prayer Event for Netanel Ilan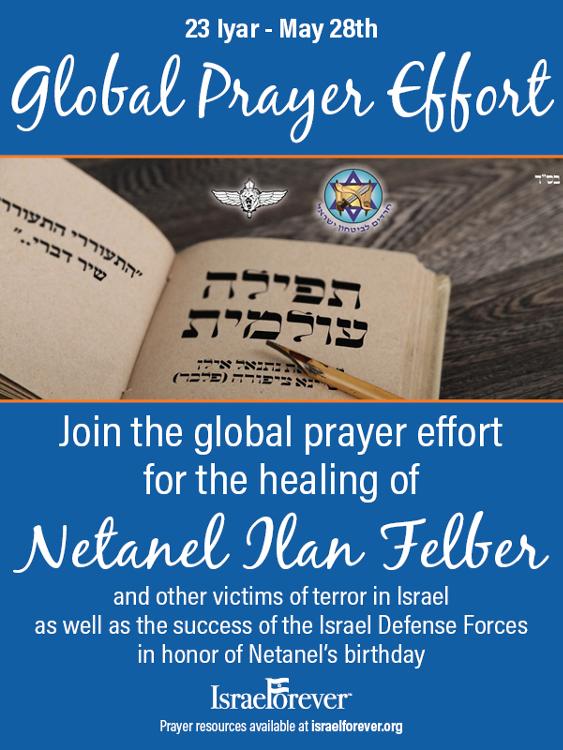 Details
Join us in a global prayer service for the healing of Netanel Ilan ben Shayna Tzipora (Felber), and other victims of terror in Israel, as well as the success of the IDF and security forces.
Netanel was injured in an attack at Givat Assaf about 4 months ago and he is still in a coma.

With the goodness of HaShem we are seeing great miracles and still, we are waiting for Netanel to wake up and be completely healed.

As such, we are all joining together in prayer for his healing on Netanel's birthday - Tuesday, 23 Iyar/May 28th, 2019 at 7:00pm Israel time.
NY/DC - 12:00pm
London - 5:00pm
Paris/Madrid/Capetown - 6:00pm
Sao Paulo - 1:00pm
Use this resource for some suggested prayers.