ONE MONTH TO GO UNTIL THE 100TH BIRTHDAY OF THE BALFOUR DECLARATION!
A celebration of the Balfour Declaration invites a deeper understanding of the long history of our struggle to create a place where the Jewish people could live free in our ancient homeland.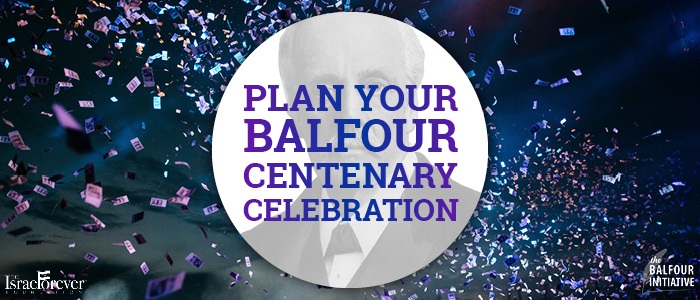 JOIN IN CELEBRATION!
Together, we can show the world that the international recognition of the Jewish connection to Israel perpetuates globally today.
Balfour Day – A Call for Celebration


"Balfour Day is something we should be celebrating, and utilizing to our national advantage. A day ripe with meaning, with positive Zionist fulfillment, it provides compelling evidence that Israel's right to statehood was universally recognized and unassailable."

Celebrate Balfour: 100 Years and Forever


As we celebrate 100 years since the Balfour Declaration, join in the celebration and party like it's 1917. Anywhere and everywhere, let's get this party started!

Host a Balfour Bash in Your Community



Host a Balfour Party and we'll provide you with great material to wow your guests!

Teach Balfour – Inspire the next generation!


Balfour inspired an entire generation to never give up on their Zionist dreams. There is so much we can learn from Balfour and pass on to a new generation.

100 Years Ago: The Celebration Heard Around the World
By David Matlow

Imagine that you have an impossible dream – a dream that you've had every night of your life. Then imagine you are told that your dream will come true, and you are told this by a person who has the power to actually make it happen.

---
So many great ways to create a Balfour Day celebration with your community or group, or even just with your family and friends!
Contact us for programming ideas and FREE resources to help bring your Balfour celebrations and learning experiences to life!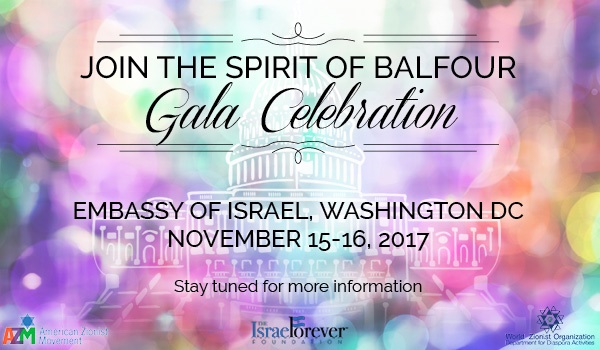 Have an event you'd like featured on our global Celebrate Balfour calendar?
Join us on Facebook to stay updated on all the news and events for Balfour centenary celebrations worldwide!