UPCOMING EVENT
---
The Israel Forever Foundation is proud to stand with the JCRC of Greater Washington community to demand the Qatari government use its influence to help bring home the remains of Hadar Goldin and Oron Shaul. These two men were Israeli soldiers killed and then kidnapped by Hamas terrorists during the summer of 2014. The Qatari government finances terrorist groups including Hamas.
Please join us this Thursday at 12:15PM in front of the Qatari Embassy in Washington, DC as we stand united for decency and against the cruel withholding of these soldier's remains.
Help end the nightmare.

For more than 3 years, nearly 1200 days, the parents of Hadar and Oron have lived in agony waiting for their dead sons' remains to be returned for proper burials.
Recently, news outlets reported that Qatar is spending $50,000 a month to improve its standing in the U.S. Jewish community despite its financing of terrorist groups including providing Hamas with $1.4 billion. Qatar is using the promise of returning Hadar and Oron's remains as a bargaining chip to secure meetings with Jewish leaders.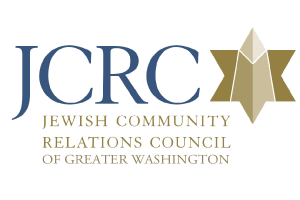 Human remains are not bargaining chips.
Please join us in front of the Qatari embassy this Thursday, the day before the holiest day on the Jewish calendar, Yom Kippur, to demand the Qatari government use its influence over the terrorist group Hamas to unconditionally and immediately return the remains of Hadar and Oron.
End The Nightmare.
BRING HADAR & ORON'S REMAINS HOME NOW!