Shalom friends,

As Virtual Citizens of Israel, it is important for us to be updated and aware of new developments in peoplehood, politics and diplomacy. We know that the security of Israel matters to you, and are pleased to invite you to attend this important event including a special VCIReward discount.



VCIReward is exclusive to registered Virtual Citizens of Israel. Not signed up yet?


Join the global Jewish community of women and men who are proud to be recognized for their connection to Israel!
Like Its Security Measures, Israel's Nationalism Is a Model to Emulate
By Einat Wilf

According to Einat Wilf, Israel has one glaring problem: lousy timing. Most of Israel's apparent problems, certainly the ones its critics claim it has, emerge from Israel's repeated inability to be synchronized with prevailing global moods.



Stab me twice, shame on you
By Jonathan Feldstein

Israel Forever Blogger, Jonathan Feldstein, discusses the December 23, 2016 UN Security Council Resolution 2334, and his opinion on how although President Obama has assured Israel he has our back, what happened at the U.N. was no less than his stabbing us in the back.



The Case for Israel is Rooted in More than Security
By Jeff Jacoby

Diplomacy is not Bible class. Yet why should Israel and its envoys shrink from making the fullest defense of Jewish rights in what was always the Jewish homeland?



The July 9th Symposium: 10 Years and Counting...

Watch the proceedings from the July 9, 2014,symposium in Washington, DC. Speakers assessed 10 years since the unjust Advisory Opinion by The International Court of Justice on the Construction of Israel's Terrorism Prevention Security Fence, and will feature panel discussions from international experts addressing related topics.

No Perfect Answers: My 2 Years As An IDF Spokesperson
By Barak Raz

Barak Raz reflects on his 2 years representing the IDF. During these 2 years all he did, night and day was live, sleep, eat and breathe the various dilemmas the IDF faces when conducting an ongoing security effort in this volatile region. He, like most people, share the hopes for a brighter future.
---
Share your love of Israel as a Virtual Citizen of Israel today!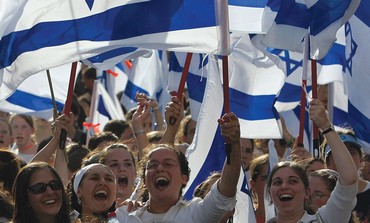 STAY CONNECTED NO MATTER WHERE YOU LIVE

Share your love of Israel as a Virtual Citizen of Israel today!
Join our Facebook community and follow us on Twitter so that you don't miss out on the best of what to read about Israel!