Shalom friends,

We were slaves in Egypt, but don't be a slave to cooking the same seder foods year after year. Try some new dishes from Israel Forever.

B'Teavon and enjoy!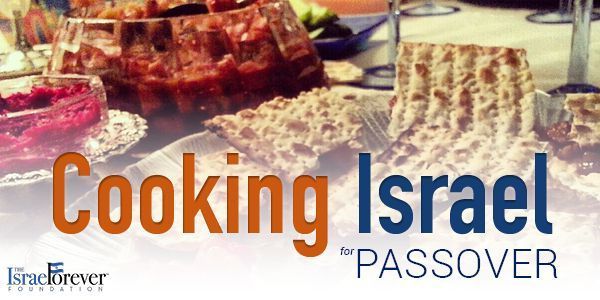 Every seder has its bitter herbs. This recipe turns the bitterness into a tantalizing dish.



Quinoa is the non-kitniot grain that is a hit at any seder.



Here's a recipe that is simple and inexpensive to make yet makes up for it in its delicious taste.



Bring some Chinese food to your seder with these Pesach egg rolls. They make the perfect appetizer for any meal.



A Taste of Israel, A Taste of Freedom: Video & Recipes


Puzzle Israel chefs Nir & Guy are here to show you that Passover food can be delicious, creative, and even have an Israeli twist!


---
Passover is a story of redemption. We are commanded to tell our children how the Jews were led from the darkness of slavery to the beacon of freedom. Let us remember where they were headed - the Land of Israel - and appreciate the long road our people endured to reach the Jewish homeland.

Have your own Israel-inspired recipes to share? Send recipes and photos to: cooking@israelforever.org
Join us on Facebook and Twitter and don't miss out on the best of what to read about Israel!