Shalom friends,
July 4th is often marked as American Independence Day, a holiday celebrated with fireworks, BBQs and clothing sales. But it is also the anniversary of Operation Entebbe, a daring hostage-rescue mission, carried out by commandos of the IDF.

A Paris-bound Air France flight from Tel Aviv, via Athens, was hijacked and diverted to Entebbe, Uganda, by terrorists representing the Popular Front for the Liberation of Palestine. Israeli and Jewish passengers were separated from the rest, who were freed and allowed to go home. Quietly, while the rest of the world talked but did nothing, the Israel Defense Forces planned a rescue mission.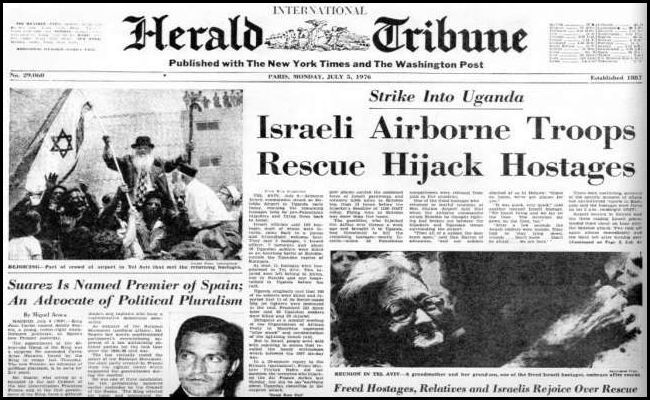 Share your thoughts with the Israel Memory Project.
Rescue At Entebbe: An Anniversary of Freedom



On America's Independence Day, let's not forget another important anniversary - On July 4th, 1976, Operation Entebbe, a hostage-rescue mission, was carried out by commandos of the Israel Defense Forces (IDF) at Entebbe Airport in Uganda. This is different story of independence and freedom for Jews and Israelis throughout the world.

Entebbe - A Defining Moment
By Heidi Krizer Daroff

During the first few days of July 1976 many people around the USA were focused on America's impending 200th birthday celebration, the Bicentennial was a very big deal with parades, fireworks and parties scheduled throughout the country. In Israel, it was a different story.

July 4: Entebbe Memories
By Paula Stern

The Entebbe raid did more than just fill the heart of every Jew with pride — or, to use the saying after the 1967 Six-Day War, "make every Jew an inch taller." It also highlighted the sensitivity embedded in the relationship between Israel and world Jewry.


Miracles at Entebbe
By Jonathan Feldstein

As horrific and scary as the situation was, throughout the planning and implementation of the rescue, it was clear how God's protection of Israel against its enemies continued at every turn. Today, in a world where insidious Islamic terrorism flourishes, this remains a model of the resolve needed to overcome and defeat terrorists.


The Most Daring Rescue in Israel's History


Watch this animated account of the planning and execution of the the most daring rescue operation in Israeli history, which stunned the entire world on July 4th 1976 - Operation Entebbe.
---
Operation Entebbe/Operation Yonatan was a defining moment in Israeli and Jewish history. With our land and our defense forces, we rescued 102 Israeli and Jewish hostages, proving that Israel lives up to its promise to defend the Jewish people wherever they are.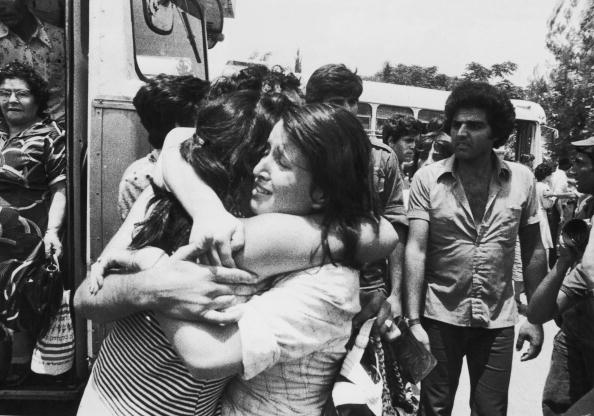 Share your memories of Israel from July 4 and beyond.
Join us on Facebook and Twitter and don't miss out on the best of what to read about Israel!