Shalom friends,
The house is ready, the menu set. And now it is our turn to rest and relish the legacy of our ancestors whose freedom we celebrate and inherit.

We, the Children of Israel across the world, come together each in our own homes and yet all together as one to honor this day.

Israel Forever is proud to be a part of your holiday celebration, as we continue to bring the spirit of Israel into your homes, your lives, your hearts.

May your holiday be filled with the Ahavat Yisrael felt 2000 years ago and still today.


Am Yisrael Chai!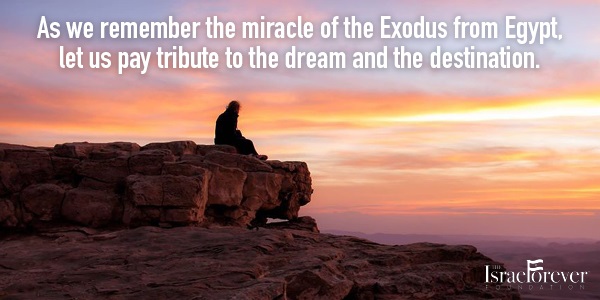 Bring Israel Forever into your Passover!
Freedom and Reality: Israel's Destiny
By Elana Yael Heideman


Although half of us live in Israel as Olim and the other half live abroad we are all equally immersed in the powerful connection to Israel representing that a relationship is possible for every Jew, anywhere in the world.

A Passover Prayer
By Sarah Zadok


May the wine we drink, the Torah we share, the food we eat, and the stories we tell remind us of who we have been who we are now and move us towards who we are intended to be.

Memories of Passover: Excerpts from the Letters of Tzippy Porath
By Zipporah "Tzippy" Porath


Jerusalem. Passover. 1948. An American girl - Tzippy Porath - studying at Hebrew University shares her moving experience of a Seder Night in a city under siege, yet full of the celebration of freedom of the Jewish People.

Passover – The Modern Exodus
By Eric Gartman

Passover tells the story of the Exodus from Egypt, when the ancient Israelites returned to the Promised Land. But within the last generation, another exodus took place. This time the shattered remnant of the Jews of Europe returned to the Jewish homeland after the Holocaust.

Israel's History in Pictures: Passover in Jerusalem 1919
By Laura Ben David

The Jewish Brigade soldiers of WWI hoped to liberate the Holy Land from the Turks. This photo blog by Laura Ben David shows Jewish soldiers of the British army celebrating Passover in Jerusalem in 1919.

Passover in Palestine
By Jessica Steinberg

On the eve of Passover 1948, Rabbi Moshe Saks, known as Bud to his family and friends, was stationed in Jerusalem's Talpiot neighborhood, trying to figure out how to get Passover supplies and ammunition to the embattled Haganah soldiers in the Makor Haim neighborhood.

A Time to Remember the Lessons of Moses
By Rabbi Peter Tarlow, PhD

Moses is a paradigm of leadership. He made mistakes and freely admitted these mistakes, all the time reminding his people and himself that life is transient, a stop over between birth and death and what matters in life is not who we are but what we do.

And I will Betrothe You With The Mimouna
By Ran Huri

On the day following Passover, Israel celebrates. Crowds from all ethnic backgrounds joyfully celebrate the Mimouna in cities and in homes with song, food and feasts. Large posters in city streets announce Mimouna celebrations in parks, artists perform and politicians drop in, it is a time of great joy.
---
Download the Israel Forever Seder guide and make Israel part of your Seder table.
---
Let us not forget the stepping stones toward our freedom as a Jewish democratic sovereign state in our ancestral homeland, the very land to which our ancestors walked after being released from bondage. Stand proud and proclaim your affirmation to our continued freedom as the Jewish nation!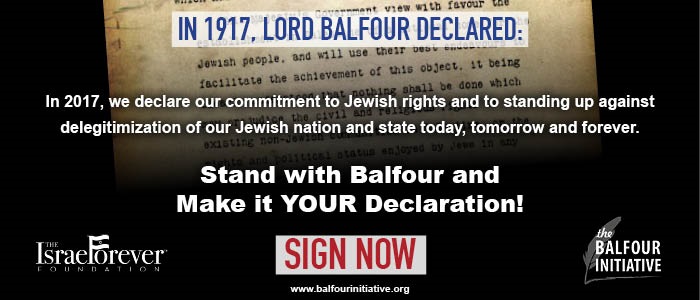 Join us on Facebook and Twitter and don't miss out on the best of what to read about Israel!