Shalom friends,
Fathers have a towering influence on our lives. Within the traditional family framework, and together with other parental figures, our fathers are often a source of our confidence, belief in ourselves and connection to our past.

So important is our connection to our fathers, that the 5th of the 10 Commandment tells us to "honor your father and mother that your days may be long in the Land which the Lord your God gives to you" (Shemot, 20:12).

This Land, the land of Israel, is deeply connected to our ability to fulfill this commandment, and knowing the history of our people throughout time, in our ancient land, we understand it wouldn't work any other way.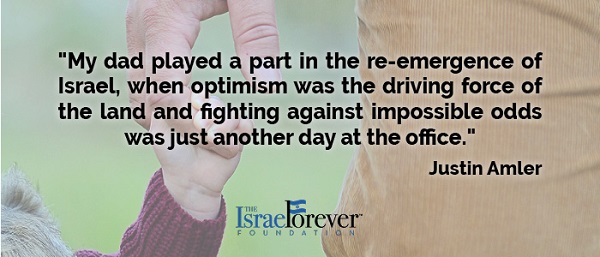 Memories of our fathers last forever!
For Jews, Every Day Is Father's Day
By Tzvi Fishman


For a Jew, every day is Father's Day. Not just once a year. In fact, the mitzvah to "Honor thy father and thy mother" is one of the most fundamental commandments of the Torah.

A photo of my father in the IDF
By Shayli Hodadad

Peace is so important to us. Because nothing good happens to people during war; whether you survive or you don't.

My Dad's Legacy
By Carly Schoenstadt Finkelstein

It is almost impossible to mention my dad without thinking of his commitment to Israel and the perpetuation of the Jewish community worldwide. It is with his memory always in my mind and with all the love in my heart that I decided to participate in and help plan Spinning4Israel.


My father and Israel
By Justin Amler

Israel Forever Blogger, Justin Amler, learned from his father that as a poor country fighting for its survival, the Israeli army has always conducted itself with a morality no other army in the world has ever matched. Not then and not now.

A Personal Face to the Father of Modern Zionism
By Fern Sidman

Not your father, not my father, but the progenitor of the establishment of the modern Jewish state of Israel: Theodor Herzl. Watch this pulsating and highly original documentary will leave us moved by the unwavering dedication of one man's vision that changed the course of Jewish history.

Israel: A Kafkazi Family Legacy
By Esther Tzvaygenbaum

Without even realizing it, Israel has been part of Esther's story, her being, her destiny from before she was born, and her father played a big part in shaping her identity.
---
How has your father's influence connected you to Israel? What memories do you have of your father and Israel?
Through the Israel Memory project, you can create a living narrative, reflective of the legacy and impact of the State of Israel, its people and its culture, by collecting your photographs, stories and memories. Join us in enriching the Israel connection for those near and far, and for generations to come.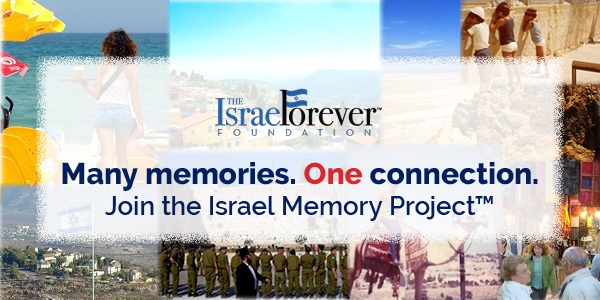 Join us on Facebook and Twitter and don't miss out on the best of what to read about Israel!