The Israel Forever Foundation is proud to be a co-sponsor of
JCRC of Greater Washington and Charles E. Smith Jewish Day School's community-wide
open forum to discuss
Combating Hate Speech, Racism,
and Anti-Semitism in Schools and Our Community
Wednesday, January 4, 2017
7:30PM-9:00PM
at the Charles E. Smith Jewish Day School and Annette M. and Theodore N. Lerner Family Upper School Campus
11710 Hunters Lane, Rockville, MD 20852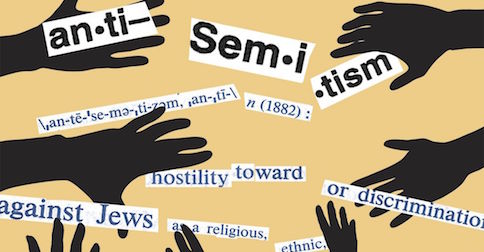 Hear from County officials and community leaders about the rise in anti-Semitic and racist incidents that have occurred recently at our local schools and religious institutions. Participants will be able to share their concerns and ask questions.
OPEN TO THE GENERAL PUBLIC

Confirmed Speakers*:
Montgomery County Executive Ike Leggett
Montgomery County Chief of Police Tom Manger
Montgomery County Public Schools Superintendent of Schools Jack R. Smith, Ph.D
CESJDS Head of School Rabbi Mitchel Malkus
JCRC Executive Director Ron Halber
Anti-Defamation League, Washington, DC Regional Office Education Director, Seth A. Gordon-Lipkin
*Other speakers will be posted as confirmed.
Other sponsors include
The Bender JCC of Greater Washington, Jews United For Justice, Congregation Har Shalom, Tikvat Israel Congregation, Sheridan School
---
Recommended for you: