Shalom friends,
A lot has been happening with Israel Forever and we thought to share some of the exciting impact we are having in local communities and beyond.

In recent months, Israel Forever was accepted, by unanimous vote, as the newest member of the American Zionist Movement. Executive Director Elana Heideman addressed the national leadership and we look forward to joining their continued efforts to activate Zionism throughout the country.

We are proud to have the AZM as a signatory organization on the Balfour Initiative, helping to propel forward our campaign for 1 Million signatures for 1 hundred years along with the Knesset Israel-Britain Interparliamentary Friendship Group, and signatory organizations World Zionist Organization, Zionist Council, South African Zionist Federation (TelFed), the Argentinian Zionist Federation, ESRA, EMET, AEPi and more joining us every day. Together, we can show the world that the international recognition of the historic and indigenous rights of the Jewish People to Israel continues beyond Balfour and towards a brighter tomorrow.

In the spirit of our efforts to increase awareness as to the steps toward statehood, we are proud to have been involved in the 70th anniversary commemoration of the Exodus 1947. Our informational exhibit and booklet was distributed to over 500 attendees including Exodus survivors and their families, as well as olim and dignitaries who paid tribute to this monumental historical event that marked the transition between Shoah L'Tkuma.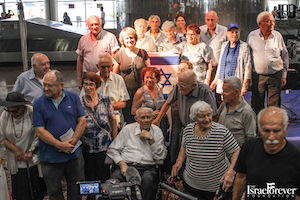 IFF was a co-sponsor of an academic conference that brought together Yad Vashem and the United States Holocaust Memorial Museum in an exploration of the challenges facing Holocaust scholarly research, and a special event on the International Tracing Service, co-sponsored by the B'nai B'rith World Center. In March, we collaborated with the American Zionist Movement and Yad Ezra V'Shulamit for the packing and distribution of Purim gift baskets that were delivered to Holocaust survivors in 6 communities around Israel.

For the third year in a row Israel Forever participated in Good Deeds Day activities where attendees created canvas artwork and messages of hope for Israeli victims of terror. We provided 4000 gift bags to March of the Living participants arriving in Israel, to inspire them towards a continued commitment to memory and Ahavat Yisrael.

In honor of Jerusalem's 50th, and every day and anniversary onward of the reunification of the Jewish people with the heart of our faith, history and pride - Jerusalem, Yerushalayim, Ir HaKodesh, Ir Tzion - the Jerusalem Cornerstone Project offers everyone free images, quotes, arts and crafts which are sure to provide you with inspiration and a continuous reminder of your connection to our holy city.

With summer under way we are excited to once again have our programs running in camps throughout the United States to explore meaningful connections to our Jewish homeland: Ramah Day Camp has created a Plant Israel at Home Israeli wildflower garden at their Wisconsin location and COJECO who works with the Russian Jewish community in New York will be bringing a taste of Israel to their Project Dacha camp.

We look forward to connecting with more camps, more communities, more hearts and more Jewish lives every day as we continue to make Israel personal.


HELP ISRAEL FOREVER CARRY ON THE LEGACY OF THE ETERNAL ISRAEL CONNECTION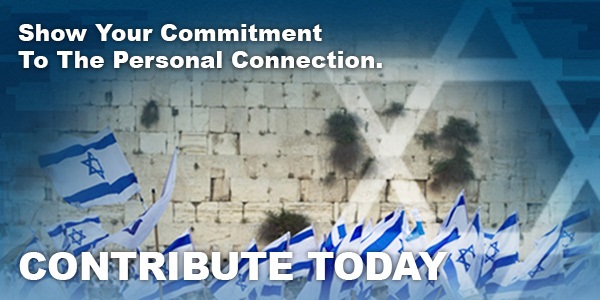 Join us on Facebook and Twitter and don't miss out on the best of what to read about Israel!