Shalom friends,
Summer is here! It's time for fun in the sun and heat on the grill. Get your Mangal out and start cooking like an Israeli!

Be warned, though--Al HaEsh (the Hebrew term for BBQ) Israeli style is not for the faint of heart. It is dining at its most informal, with grease splattering and sauces dripping, echoing the gastronomic experience of Israel Defense Forces reservists in the field.

Try these recipes from Israel Forever!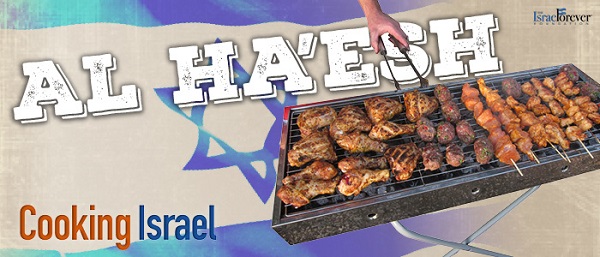 BBQ Israeli Style: A time to kickback, and relax with friends



A central aspect of social ritual, the mangal is a bit of a symbol for "everything Israeli." Random, fun, flavorful, spiced, loud, family-oriented, and of course, centered on food - tying it to the eternal Jewish experience of "they tried to kill us, we won, let's eat."

Meats and Veggies of the Mangal, and So Much More.


Israelis are experts at making the most out of whatever is available, whatever one can afford. Using every herb and spice imaginable, affordable cuts of meat get dressed up and made into delicacies by the master chefs of Israeli home kitchens, men and women alike.

Al HaEsh does not mean only meat. Check out this tantalizing tofu concoction sure to make you come back for more. Here is a recipe for Vegetarian Shishlik for you to try.


Killer Knafayim - Chicken Wings


What do you get when you mix cumin, paprika, turmeric, allspice, and that all time favorite spice of hawaij? Yep, you get chicken wings like you've never had them before. Here is a recipe for Killer Chicken Wings for you to try. Don't forget to add a bit of crushed red pepper flakes for a bit of a bite.


These spicy lamb chops will knock your socks off. They are nothing like the Shari Lewis variety. Here is a recipe for Spiced it Up Lamb Chops for you to try.

This kebab dish will make you say, "Shish, these are great!" Mixing cumin, cinnamon, nutmeg, and more with a dash of tomato paste, what could be better? Here is a recipe for Kickass Kebab for you to try.

These burgers may be mini in size, but they are anything but mini in taste. Here is a recipe for Ktzizot - Mini Burgers for you to try.

Luscious Lemon and Herb Chicken Thighs


Think you are a grill masters? Wait til you try this luscious lemon and herb combination, you are Here is a recipe for Luscious Lemon and Herb Chicken Thighs for you to try.
---
Whether you're the chef or the food critic, a parent, an educator, or you just love to cook, let our Cooking Israel recipes inspire Israel in your kitchen!

Sign up today and enjoy our monthly newsletter including featured recipes, blogs and more.

Have your own Israel-inspired recipes to share? Send recipes and photos to: cooking@israelforever.org.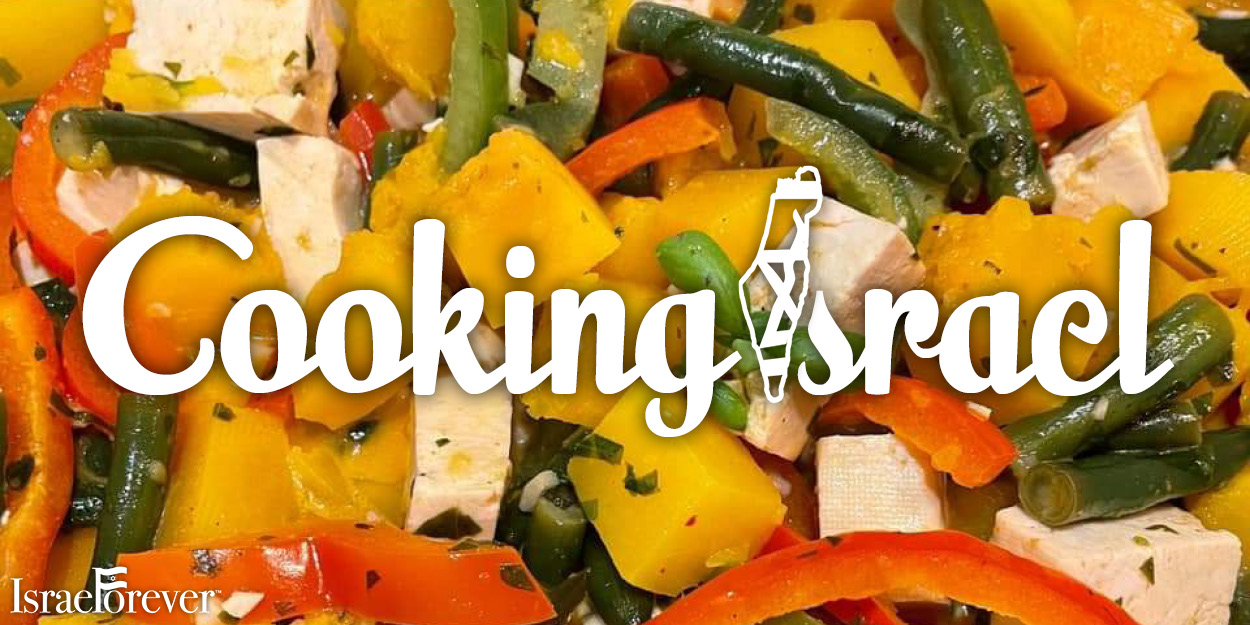 Join us on Facebook and Twitter and don't miss out on the best of what to read about Israel!