Just after 4 am, September 5, 1972 during the Summer Olympics in Munich, Germany, 11 members of the Israeli Olympic team were taken hostage and murdered.
By 5:10 a.m., the police had been alerted and news of the attack had begun to spread around the world. Their demand to release 234 from Israeli prisons by 9 a.m. was negotiated and extended - to noon, then 1 p.m., then 3 p.m., then 5 p.m. The terrorists refused to back down. A confrontation became inevitable.
At 5 p.m., the terrorists realized that their demands were not going to be met. Determined to fulfill their hateful mission, the ensuing battle took the lives of 11 Israeli athletes and 1 German police officer in an event that would become the first such attack on an international stage.
How we translate this history into lessons for action will impact our future in living beyond and conquering terror and its goals.
Join us in commemorating this horrific massacre by ensuring that the memory of this event endures and that the world never stays silent again.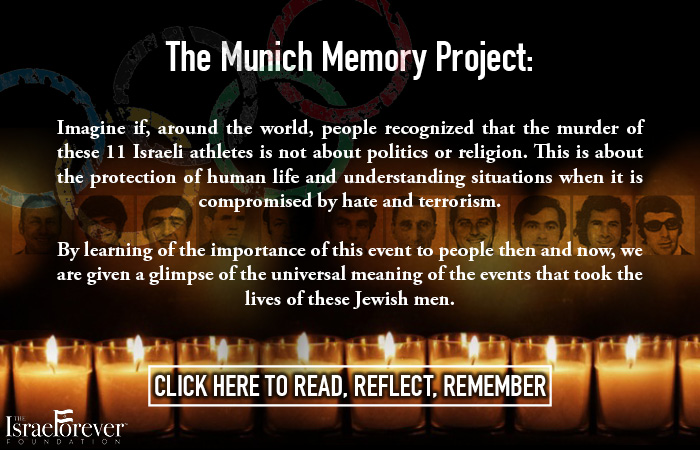 _____________________________
How are we Learning from Munich?
Share your expressions of memory and meaning on our Virtual Memorial Wall.


_____________________________


PRINT OR POST TO YOUR PERSONAL FLAG OF MEMORY TO YOUR FACEBOOK, TWITTER OR INSTAGRAM
and let their memory be a lesson for others.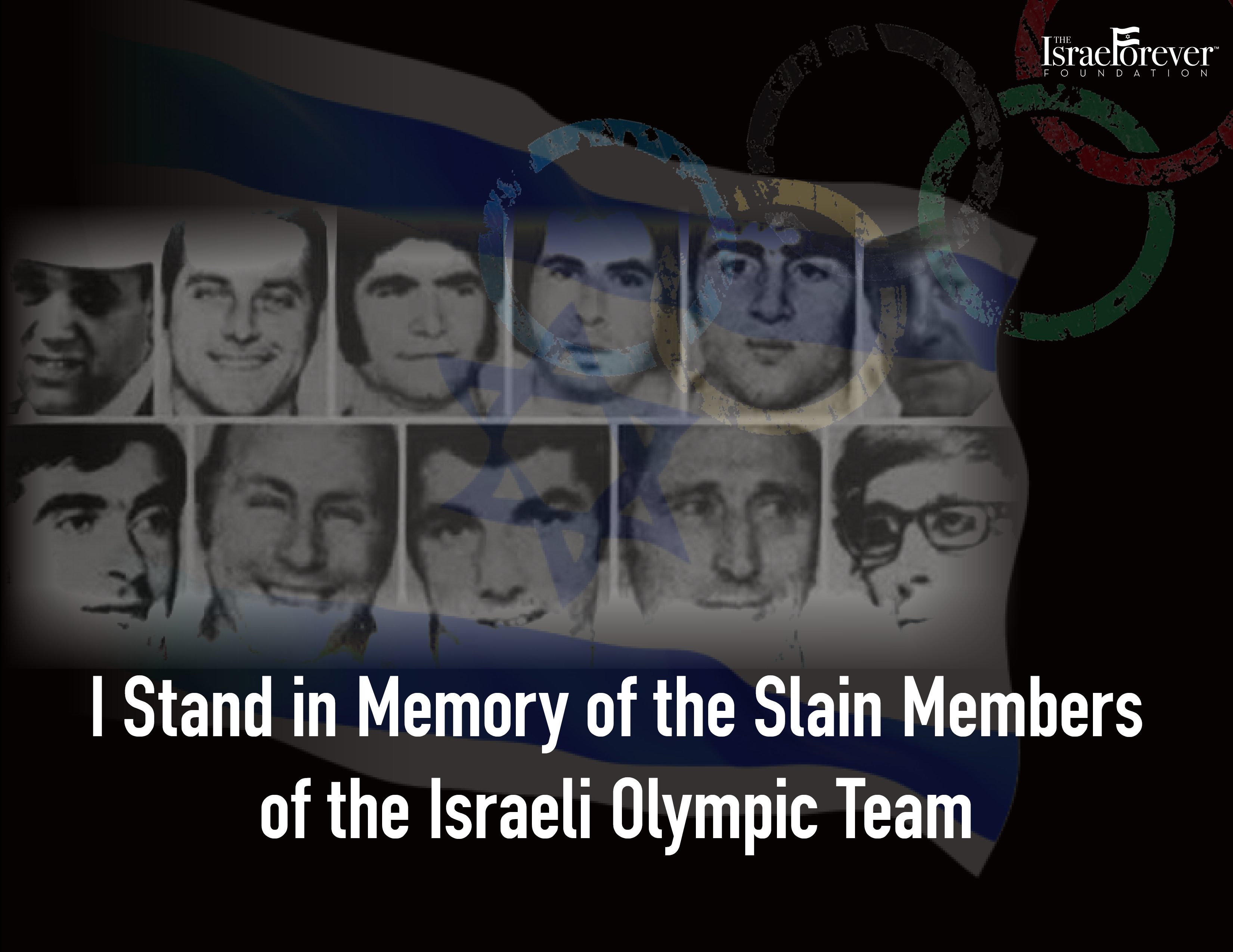 Join us in turning memory into meaning.