Shalom friends,
The land of Israel and our history as Jews are forever connected. With the Chagim around the corner, we are proud to present your VCI set of discounts that you can use and enjoy during this holiday time.

Check out all of the VCIRewards that are EXCLUSIVE FOR YOU as a Virtual Citizen of Israel.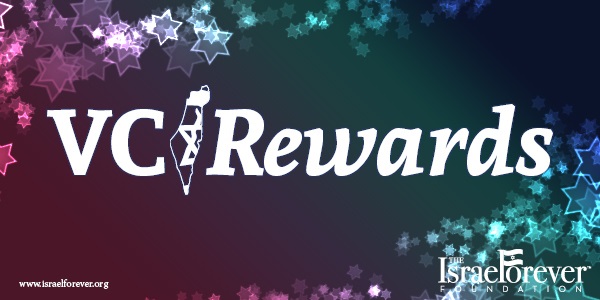 FEATURED REWARDS
EL AL MATMID FREQUENT FLYERS CLUB

EL AL, Israel's National Airline, is not just an airline, it's Israel. When you join the Matmid Frequent Flyers Club you start earning points straight away. Enjoy benefits and special Member-only offers, such as bonus tickets, flight upgrades, and unique deals exclusive for Matmid Frequent Flyer Club members.

BUY FOR GOOD HONEY CANDLE GREETING


Buy For Good is an online marketplace that helps you support Israel. All products are made by people with disabilities or from underprivileged communities in vocational training centers. The training helps them acquire new working skills, improve earning ability and get ready to move into the free job market. By participating in this effort you can send a gift from Israel to your friends and loved ones for a sweet new year while providing employment opportunities to at risk youth. It's a beautiful way to Show Israelis You Care and bring a smile to the faces of your recipients

The Land of Israel Birkon is a collection of photographs from all over the Land of Israel with traditional texts for Shabbat (Sabbath) rituals, liturgy and songs, as well as Grace after Meals and much more. The Grace after Meals has also been transliterated. This is a wonderful addition to your Chaggim and Shabbat table.

A DROP IN THE OCEAN: A DAILY DOSE OF ERETZ YISRAEL BY MICHAEL FREUND


Shavei Israel Founder and Chairman Michael Freund has teamed up with Rabbi Moshe Lichtman to write "A Drop in the Ocean: A Daily Dose of Eretz Yisrael." The book is organized like a "Daf Yomi" – the worldwide daily Talmud study program – with one exception: in "A Drop in the Ocean," the study material is all about enhancing one's appreciation for the Land of Israel. An absolutely exceptional book that combines faith and facts, it has emerged at an extremely important juncture in history when our ancestral heritage and connection are being questioned and attacked daily.
---
You consider yourselves to be a part of Israel, invested in her future and her legacy, no matter where in the world you might be. We want to recognize you for your commitment, and to give back by offering special discounts and opportunities to help you continuously celebrate and strengthen your connection.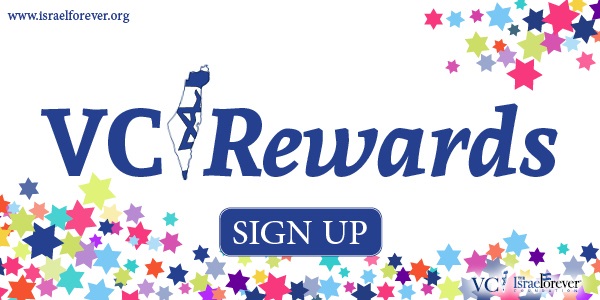 Join us on Facebook and Twitter and don't miss out on the best of what to read about Israel!