Shalom friends,
What does it mean to be an intern with Israel Forever? Read what these five current and former inspiring interns have to say about their internship experiences with Israel Forever and how they grew and expanded their horizons, often in ways unforeseen and unplanned.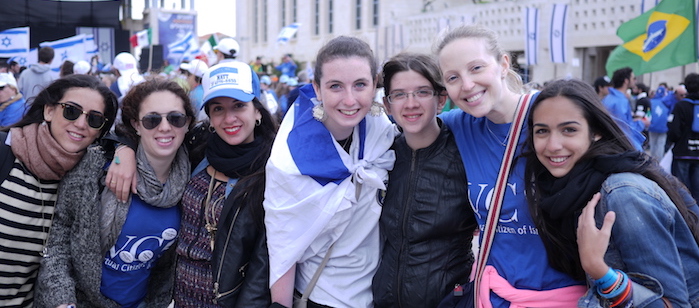 Internships are an incredible way to expand your professional experience, use your skills, and show your passion while making a difference in the lives of the people who support Israel.
Inspiring Interns
By Israel Forever Interns


Here's what our inspiring interns have to say about how their experiences working with Israel Forever had an impact on their life.

Combating Terror and Making a Difference
By Dana Houri


Interning at Israel Forever this Summer, Dana Houri built a bridge between the Jewish British Community and Israel, and discovered she could make an impact in her own unique way.

The Importance of Israel Engagement
By David Solkowitz

Israel Forever intern David Solkowitz explain why Israel engagement without the politics allows people to participate in Israel-related activities from wherever they are in the world.

Finding Israel Forever
By Esther Tsvaygenbaum

Words like "innovation" and "experience" and "passion" were being thrown around faster than I could catch them.


From Career Israel To Israel Forever
By Laura Sigal

Falling in love with Israel can be so easy. After a "what am I doing here?" beginning to wanting more and more and more... What a difference a Career Israel internship can make!

---
For more information, or to apply for an internship position, please visit our website to determine what type of internship is right for you..

Engage in Israel Forever!
Join us on Facebook and Twitter and don't miss out on the best of what to read about Israel!