Shalom friends,
Each year, on Yom HaShoah, we come together to remember, to inherit, to learn, and to transmit the memory of one of history's darkest chapters. And yet we are witnessed disheartening trends in the world that demonstrate how little humanity has learned from the Holocaust.

As more and more survivors pass, our responsibility to the life, death and legacy of their experiences grows and we must always explore new ways we can take on this challenge.

In addition to our resources, readings, and reflections, we invite you to join us for the virtual screening of the March of the Living in Birkenau and to share your pride as a Virtual Citizen of Israel bearing witness to the past and ensuring your role in the future of this memory.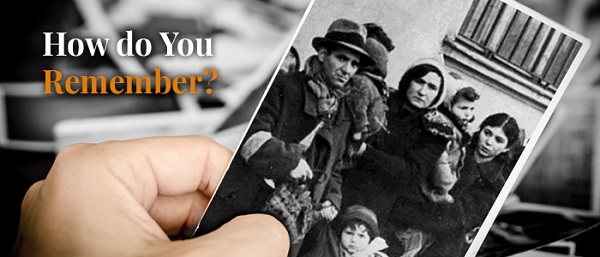 Yom Hashoah: Memory, Identity and Connection
Yom HaShoah: Names We Remember
By Dr. Elana Yael Heideman

My heart is heavy, I choke back tears, and I cherish the moment every year that I stand in silence with the nation of Israel as the siren reminds us of our eternal connection - to the dead, to the living, and to each other.

When speaking about that era of darkness, the witness encounters difficulties. His words become obstacles rather than vehicles; he writes not with words but against words. For there are no words to describe what the victims felt when death was the norm and life a miracle. Still, whether you know it or not, his memory is part of yours.
From personal stories of those souls who didn't survive the Holocaust, to survivors who witnessed the horrors...The Mourners Kaddish in Hebrew and in English and finally, rising from the Ashes - Hatikva, a song of hope, The Israeli National Anthem.

Holocaust Memory in Israel
By Matthew Apfel

Some claim that we the Jewish People only have Israel because of the Holocaust. It is in fact because we did not have Israel that the Holocaust could happen.

March for the Future
By Phyllis Greenberg Heideman


We as the Jewish people must understand who we were and where we have been yesterday, in order to understand who and where we are today and who and where we want to be tomorrow.
---
March of the Living and The Israel Forever Foundation share a common goal: to foster a deepened connection to Jewish life, history, and identity for people all over the world.
Follow the footsteps of the 2017 March of the Living LIVE.
Click on the links below to easily convert to your time zone.

Monday April 24, 2017: March from Auschwitz to Birkenau
Begins 13:30 CEST/Poland
Monday April 24, 2017: Main Ceremony
Begins 15:30 CEST/Poland
Tuesday May 2, 2017: Jerusalem Parade from Kikar Safra to the Kotel
Begins 13:30 IDT/Israel
Tuesday May 2, 2017: Mega Event in Latrun
Begins 13:30 IDT/Israel
---
ARE YOU A MARCH OF THE LIVING ALUMNUS?
Declare your pride as a VCI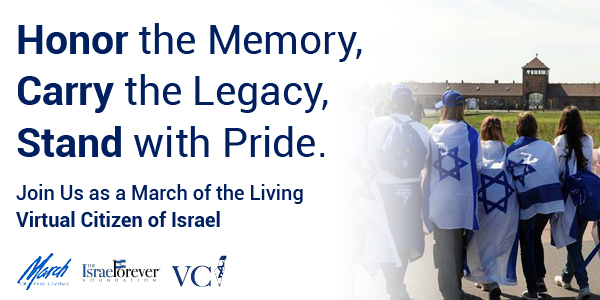 ---
Join us on Facebook and Twitter and don't miss out on the best of what to read about Israel!