Shalom friends,
Antisemitism and terror are rising all around the world. Repeatedly faced with circumstances where we must defend ourselves as Jews, as Israelis, we seem to always be fighting for our right to freedom and our right to exist as a free people in our ancestral homeland. You want - actually you feel the need - to do something...but what?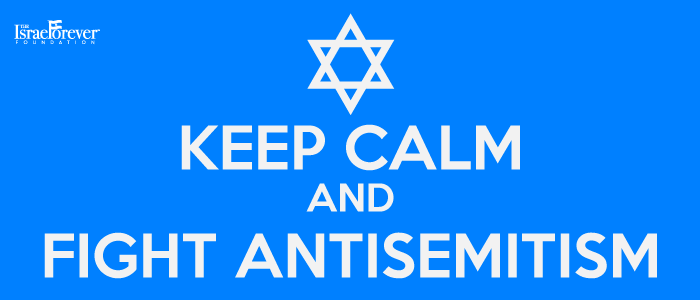 The Israel Forever Foundation develops and promotes opportunities to you battle antisemitism while strengthening and celebrating your personal connection to Israel. By cultivating a personal connection with the multi-faceted reality of Israel, the Israel Forever Foundation fosters understanding, respect, involvement and pride in Israel.
Elana Heideman speaks about antisemitism on Israeli television



While Jews across America often support justice causes, we are seeing hateful expressions couched within these causes, and underneath they bare a lot of similarities with a hatred against Jews. Watch Dr. Elana Heideman's interview on ILTV ISRAEL DAILY.

They Don't Hate Israel. They Hate the Jews.
By Fred Maroun


When I see the antisemitism in the world today, I cannot be silent. As I have written previously, the widespread and growing antisemitism is there for all to see. Yet few admit to it.

Stop Anti-Semitism in Universities
By Leora Eisenberg

Universities have been ignoring anti-Semitism, and it is only getting worse. Leora Eisenberg, a high school student, explains how the institutions themselves allow for the situation to deteriorate.

The Fetid Stench of BDS
By Tricia Schwitzer

Just as a rose by any other name would smell as sweet, so too would BDS by any other definition smell as fetid. It is no less a dirty ploy by ill-meaning, Israel-bashing, Jew-hating folk to undermine the credibility, the legality and the fiscal standing of the State of Israel.


The Legacy Of Theodor Herzl
By Michael Ignatieff

Nearly a century ago, the founder of modern Zionism imagined an "old-new" land much like today's Israel. Herzl's assumption that, once a Jewish state is established, the Jews of the world would move there or assimilate has been disproved in the last 50 years. Indeed, the existence of the State of Israel has actually increased the dignity and the self-respect of the Jewish communities in the Diaspora.

---
Fight anti-semitism. Share your Pride and Raise Your Flag!.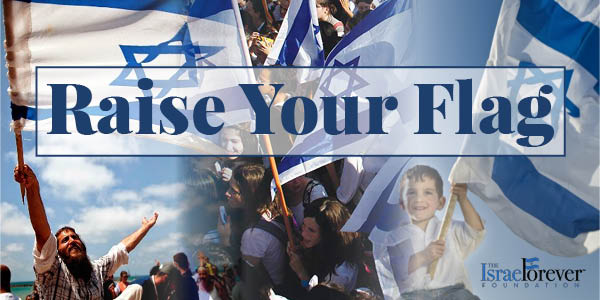 Raise Your Flag and show the world that we stand united as one in solidarity with our nation and our people. HELP FIGHT ANTI-SEMITISM TODAY!
Join us on Facebook and Twitter and don't miss out on the best of what to read about Israel!