Shalom friends,
Hard to believe seven weeks have already passed since we sat together with our family and friends at the Pesach seder, recalling our freedom from slavery. On this, the Festival of Weeks, we reflect upon the next step in our becoming a nation - the receiving of the Torah and our inheritance as a people of learning, of faith, of hope.

The Jews had not yet reached the land promised to Abraham as an inheritance, and yet our destination and our destiny was clear. Which is why, wherever we are in the world, our relationship for and love of our homeland connects us with our history, heritage and identity.
Let us rejoice in our receiving our Torah, our Land, our Foundation.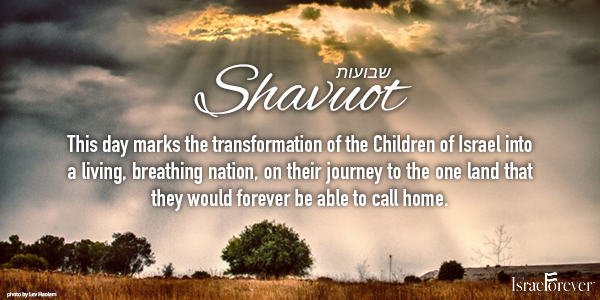 Milk and Honey: A Celebration of Israel
Dr. Elana Yael Heideman


Wherever we are in the world, whichever interpretation we each embrace, Shavuot gives us an abundance of opportunity to appreciate the land from which our people have come and to which we have returned.

Shavuot: Only in Israel?
By Judy Lash Balint


Breathing in the blessedly cool pre-dawn air, I join the flood of thousands of Jews on the darkened streets of Jerusalem hurrying to the Kotel, drawn like iron filings to a magnet.

Fading Traditions
By Beth Kissileff

The one custom for celebrating Shavuot is to stay up all night and study Jewish texts. But will we continue celebrating the printed word as more and more of what we read is electronic?

The Shavuot Paradox
By Dr. Jonathan Mirvis

If we succeed in raising the importance on Shavuot and focus creatively on larger populations, Shavuot will become a major celebration of not only our Jewish past but our Jewish future as well.

Tracing Torah: a 'Seeing Israel' Smartphone Photo Essay
By Dave Bender

At Sinai we received the Torah, and as the generations pass, we retain the holy work of writing the tradition of writing our sacred scrolls by hand. Join Dave Bender on a photographic journey as he learns how a devout Jewish scribe completes a Torah scroll.

A Jewish right to a Jewish land
By Rabbi Lazer Gurkow

We are in Israel is because it belongs to us and we belong to it. It is no less a part of our Jewishness than the Torah. We don't require legal arguments or scientific proof to justify our claim to Israel. To us, Israel and the Jew belong to each other because it is inherent in our heritage

Shavuot? Cheese Please!
By Nili Molvin, Milestones Israel

Shavuot is a holiday celebrated by enjoying a feast of dairy products, and Israeli cheeses are some of the best in the world.

Join the Cooking Israel mailing list and get recipes like this for Shavuot and beyond!
---
Shavuot was the beginning of our journey to Israel. Continue yours as a
Virtual Citizen of Israel by adding a reminder of Jerusalem to your home.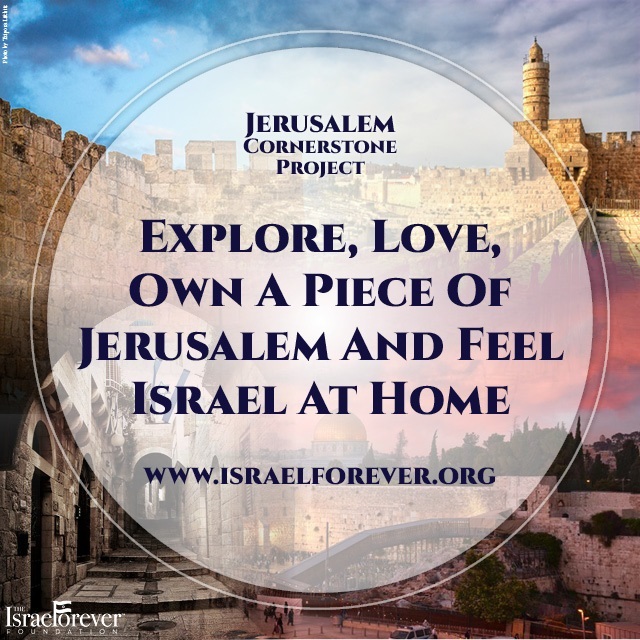 Join us on Facebook and Twitter and don't miss out on the best of what to read about Israel!