Upcoming Events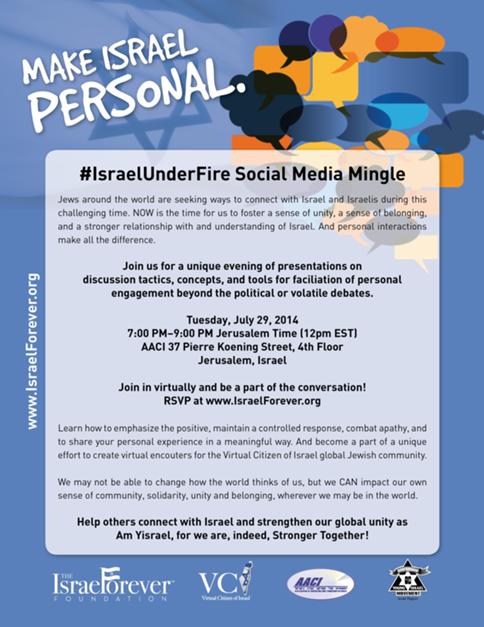 Join us for a unique evening of presentations on discussion tactics, concepts, and tools for faciliation of personal engagement beyond the political or volatile debates. Learn how to emphasize the positive, maintain a controlled response, combat apathy, and to share your personal experience in a meaningful way. And become a part of a unique effort to create virtual encouters for the Virtual Citizen of Israel global Jewish community.
Tuesday, July 29, 2014 7:00 P.M.-9:00 P.M. Jerusalem Time (12pm EST)

AACI 37 Pierre Koening Street, 4th Floor
Jerusalem, Israel
Share YOUR voice, YOUR experiences, YOUR reality as a part of Talk Israel: Global, Virtual Encounters to personalize the Israel connection!
---