The Munich 11 Memory Project: An Appreciation of Life, Identity, and Universal Meaning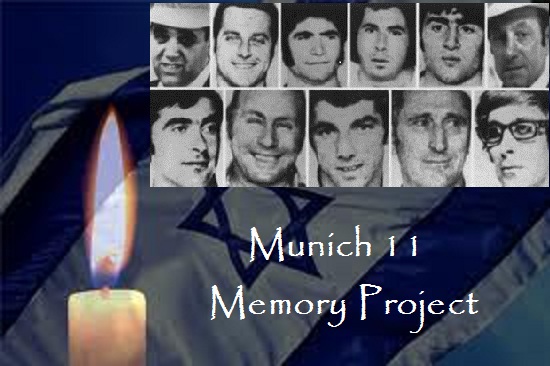 The 2012 Olympics have come to an end, with no official recognition of the 11 Israeli Athletes murdered in Munich 40 years ago.

We at Israel Forever are proud to be a part of the effort to ensure that the memory of these Jewish men, and the incredible global effort to commemorate the massacre that cut short their lives, endures beyond this brief and fleeting moment.


Please join in commemorating this 40th anniversary and the passion garnered throughout the world to protect this memory with this special video, sharing the expressions of people around the world that give so much meaning to this day, September 5, 2012.
Munich 11 Memory Project: Sharing your words of commitment with the world
By recording the importance of this event on the lives of people then and now, we are given a glimpse of the universal meaning of the events that took the lives of the Jewish men.
Our collective commemoration will ensure that they will be remembered every year on September 5, not only at the Olympics for one silent moment, but FOREVER.
---
---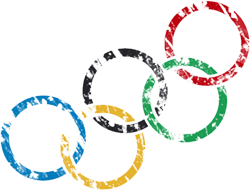 May our collective commitment to the memory of the Munich 11 unite us with the Israeli Olympic athletes of today and of future generations.

These Olympic athletes embody the spirit of Israel and the dreams of success that they cultivate, that they achieve in the name of the land, and in turn, in the name of Jewish people everywhere.

And may we continue to collectively take pride in the accomplishments of our fellow Jews around the world and of Israel.
We hope you will share this with your family and friends so YOU can be a part of demonstrating that the memory is not for Israel alone to protect. Now, we can take history and make it PERSONAL - for the sake of Israel, for the sake of the Olympic tradition and of our pride as the People of Israel.
---
---
Did you have a chance to share your thoughts? We want to hear from you!
What did this campaign for a moment of silence inspire in you?

Did it help you feel connected to Israel in any way?

What is the legacy of 11 Israeli men, from different backgrounds, different Jewish identities, different histories of their arrival to Israel and the experiences their families endured to arrive there as they were collectively targeted by the terrorists?

What does this mean to you as a fellow Jew, a fellow Israeli, a fellow Lover of Israel, a fellow athlete?

Why should the memory of these young men be universally protected and understood?
Munich 11 Memory Project