JOIN THE ONE OF A KIND GLOBAL JEWISH COMMUNITY AND BE RECOGNIZED AS A VIRTUAL CITIZEN OF ISRAEL™

With every blog, every program, every campaign, we aim to foster a sense of belonging among those around the world who share a connection with and a commitment to Israel. We give everyone a chance to engage with Israel and with each other, to explore, learn, talk, comfort, and truly foster a unity that will outlast our enemies and bridge the divisions between us.
---
Get Involved: Take Action as A Virtual Citizen of Israel!
DECLARE
Be recognized for your commitment to Israel and join your fellow Jews in fostering unity, connection and appreciation of our ancient homeland and modern state.
ENHANCE
Your personal connection through dynamic content, encounters, and engagement opportunities designed to strengthen your understanding, respect and pride.
CONNECT
Meet and interact with others on topics of interest that help you explore the role of Israel in your life and identity
LEARN
What does it really mean to be a Virtual Citizen of Israel? How are you making a difference?


---



Join the VCI community of your choice!
As a Virtual Citizen of Israel, you will affirm the commitment to Israel's right to exist as a Jewish democratic state, fortifying Israel's base of support around the world. Feel a sense of unity as together, we become a global Jewish community united in our connection to the history, the legacy, and the meaning of Israel and committed to perpetuating that connection for generations to come.



Interested in creating a VCI community for your organization or network?



In the spirit of Jewish unity, we believe that the more we work together, collaborate, pool resources and energy, the more of an impact we can have to help every Jew in the world feel connected with Israel and with each other.

CONTACT US if you would like to create a VCI community of your own!


---
What would a virtual community for Israel be without Israelis?? Israeli Citizens can be Virtual Citizens, too!!!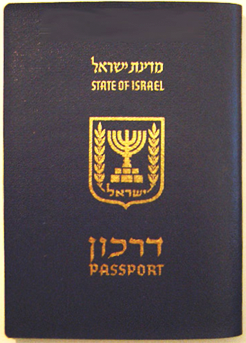 Connect with VCIs around the world and help them get to know Israel through the eyes and hearts of Israelis!

Together, we can truly build a global Jewish community that unites Diaspora and Israeli Jews in real, dynamic, and meaningful engagement!





Please note: A Virtual Citizen of Israel™ is not recognized by the Israeli government as a form of Aliyah. It does not allot any physical or material benefits from or related to the State of Israel. There are no tax benefits nor can a VCI vote in the Israeli elections.
While we welcome non-Jewish Friends of Israel Forever, the Virtual Citizens of Israel community is intended for members of the Jewish faith.