Be recognized as a
Virtual Citizen of Israel™
Feel a sense of unity with others from across the globe who share your commitment to the Jewish State.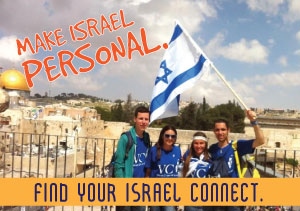 Our global community
Your personal connection with Israel

Share and inspire others with your Israel Love
All the FAQ's - Virtual Citizens of Israel™
Together, we will build a global community, an international family of
Virtual Citizens of Israel™!
---

---
Are You A March Of The Living Alumni?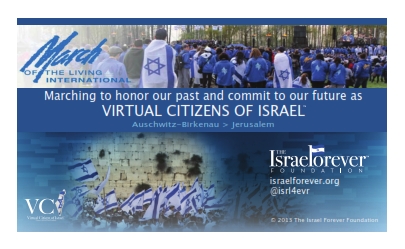 ---
Israeli Citizens can be Virtual Citizens, too!!!

Join this global virtual community that identifies with Israel in a proactive and apolitical way.
Connect with VCIs around the world and help them get to know Israel through the eyes and hearts of Israelis!
---
What is a VCI?

Someone who:

Thinks about Israel more than once every day

Believes in the importance of the continued existence of Israel

Tries all sorts of Israeli recipes

Randomly uses hebrew words in English sentences

Makes excuses to eat falafel or shwarma

Is interested in meeting Israelis from every culture, country, and corner of the world

Tries to pick up a new Hebrew word whenever you can

Tears up when listening to Hatikvah

Was glued to the television when Gilad Shalit came home

Stays in touch with family and friends living in Israel

Gets the chills at the sound of Yerushalayim Shel Zahav

Considers Israel "home" even if you do not live there

Longs to celebrate and strengthen their personal connection to the Jewish State

Wants to share the honor of feeling a personal connection to Israel