WELCOME TO ISRAEL FOREVER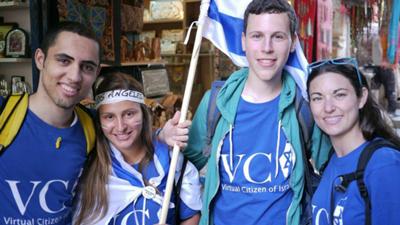 We are pleased to welcome you as a
Virtual Citizen of Israel™, a global Jewish community that connects people from around the world who share a connection to Israel!
To process your registration, receive a personal Certificate of Recognition, create your VCI Profile and get exclusive VCIRewards discounts to further your virtual interaction with Israel, please fill out the form below.
While we welcome non-Jewish Friends of Israel Forever, the Virtual Citizens of Israel community is intended for members of the Jewish faith.