DECLARE YOUR PRIDE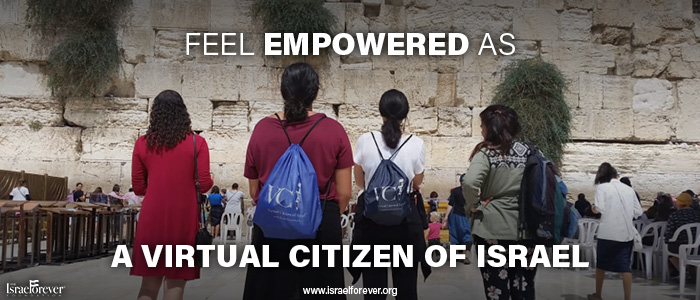 Join the Virtual Citizen of Israel™ global Jewish community that engages, inspired and empowers your personal connection as the Nation of Israel! 
Fill in the information below to process your registration, receive a personal Certificate of Recognition, create your VCI Login and get exclusive VCIRewards discounts.
We welcome non-Jewish Friends of Israel Forever who would like to express their commitment to Jewish rights and Jewish sovereignty in our ancestral homeland as Virtual Citizens of Israel.