JERUSALEM CORNERSTONE PROJECT

Jews throughout history have kept a corner of their eastern wall unfinished as a reminder of the Temple in the heart of Jerusalem, it's destruction and our yearning to return to our ancestral homeland: "Next year in Jerusalem, REBUILT!"

The Jerusalem Cornerstone Project is designed to help you keep this tradition alive by finding your own symbolic way of bringing Jerusalem into your life, serving as a reminder of the unbreakable bond between Jerusalem and the Nation of Israel.



Read more about the Jerusalem Cornerstone Project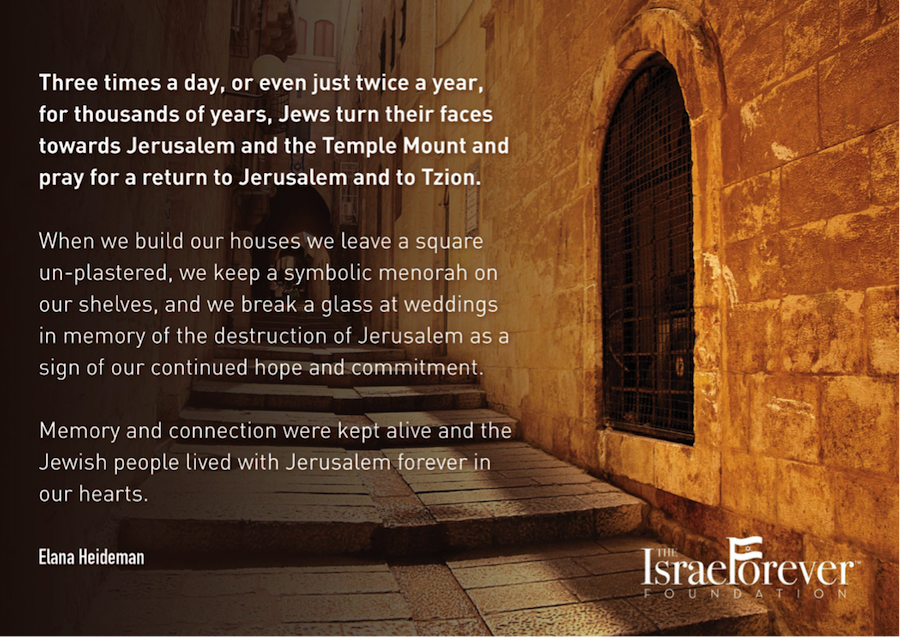 ---
CREATE YOUR JERUSALEM CORNERSTONE
The idea of the Jerusalem Cornerstone Project is to find a way that suites you to integrate a symbolic reminder of Jerusalem and the ancient Temple at her center into your home.
We've gathered a collection of images, quotes, music and readings in hopes that these will inspire you in the creation of your own personal Jerusalem Cornerstone.
SEND US A PHOTO of your Jerusalem Cornerstone
for fellow Virtual Citizens of Israel to appreciate.

---
CLICK, READ, BE INSPIRED