AM YISRAEL: FOSTERING JEWISH UNITY AND PRIDE

---
The Essential Value of Jewish Unity

"Unity is the strength of the people of Israel. When we are united, there is no power on earth that can defeat us, as we have shown more than once. When we are separated, divided and scattered, even a light breeze can cause us to fold." Haim Shine
---



Get Involved



The disappearance and deaths of Eyal Yifrah, Gilad Shaer, and Naftali Fraenkel united the people of Israel at a tragic time. Followed by the fear and loss of Operation Protective Edge, the summer of 2014 became a summer of solidarity and love between Jews in Israel and around the world. As we approach the summer of 2015, we invite you to reflect back, and look forward.



Click HERE to download the program for use in your community, or for personal reflection with your family and friends.
---



HOW ARE YOU MAKING A DIFFERENCE FOR JEWISH UNITY?
Every effort to build Jewish unity deserves to be celebrated! Share your ideas, promote your programs, and help inspire others to feel ONE with our nation, our state, our people Israel!!!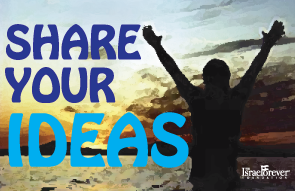 ---
UNITY DAY:
Jewish Unity Day, initiated by the parents of the murdered teens Eyal, Gilad and Naftali, aims to become an annual celebration of Jews around the world, seeking to overcome internal divisions. We are honored to share content and programs that you can explore with your community, family, and friends for your Jewish Unity Day celebration.
---