While our beloved homeland Israel is under attack, now more than ever is the time for us to stand with courage and pride as Virtual Citizens of Israel!


Our unity, our solidarity, our commitment to the future of Israel relies on each one of us! 
BE RECOGNIZED FOR YOUR CONNECTION, YOUR COMMITMENT TO ISRAEL AND OUR DEMOCRATIC FREE JEWISH STATE! BE A PART OF THE UNITY WE WANT TO SEE IN THE WORLD!
VCI membership fosters a sense of belonging for the global Jewish community and our friends and supporters around the world.
As a Virtual Citizen of Israel, you will be inspired and engaged through dynamic content and materials to enhance your connection in a personal and dynamic way. 
As a VCI Ambassador, you will be eligible to receive VCI exclusive content, resources and opportunities, including customized programs, as well as our one of a kind VCI Rewards program.

DECLARE YOUR PRIDE AND JOIN TODAY!

---
---
---
---



Interested in creating a VCI community for your organization or network?
In the spirit of Jewish unity, we believe that the more we work together, collaborate, pool resources and energy, the more of an impact we can have to help every Jew in the world feel connected with Israel and with each other.

CONTACT US if you would like to build a recognized VCI community of your own!


---
---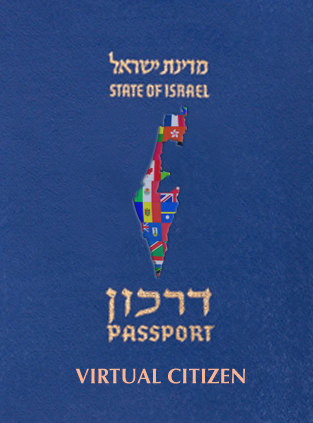 Israeli Citizens can be Virtual Citizens, too!!!
Citizens of Israel are invited to join the VCI global community and join with others around the world in celebrating and strengthening their identity, knowledge and empowerment as the Nation of Israel. 

Together, we can truly build a global Jewish community that unites Diaspora and Israeli Jews in real, dynamic, and meaningful engagement!
Friends of Israel are of course welcome as Virtual Citizens of Israel, regardless of faith or ethnicity, for all those who support and stand for Jewish rights, freedom, and self-determination in our ancestral and biblical homeland.
Please note: A Virtual Citizen of Israel™ is not recognized by the Israeli government as a form of Aliyah. It does not allot any physical or material benefits from or related to the State of Israel. There are no tax benefits nor can a VCI vote in the Israeli elections.