MY HERZL: LIVE THE LEGACY
As an Israel Engagement program, My Herzl: Live the Legacy is aimed at increasing awareness and understanding of Theodor Herzl's life, his unique leadership qualities and the sustainability of his dream - a state for the Jewish people.

---
Take a Closer Look at the Legacy of Herzl
---
Resources to Explore the Visionary Behind Political Zionism
---
Explore the Connection Between Herzl's Legacy and the Commitment to Israel as a Jewish State
---
Get Involved: Help Keep Herzl's Dream Alive
Herzl's dream was fulfilled, but has not yet been completed. It is our responsibility to apply our energy, talents and skills to the ongoing project of securing exemplary Jewish sovereignty in our ancestral land.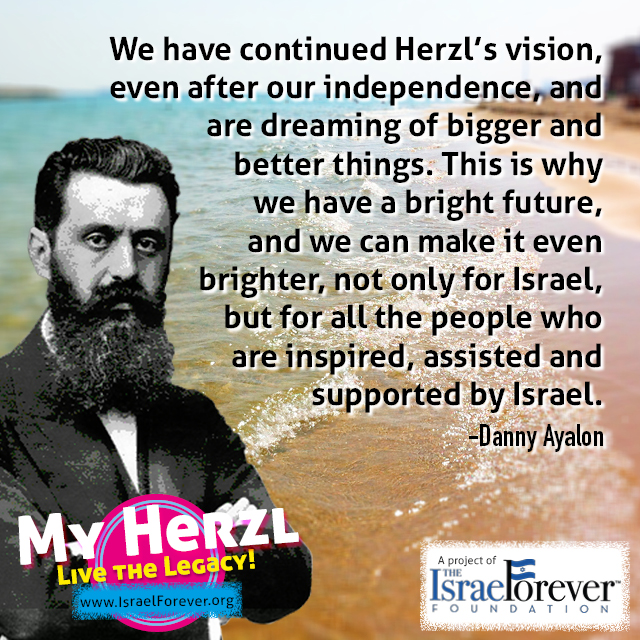 Be a part of continuing the work by learning more and finding your style of advocacy to help ensure that his dream remains alive!




Interested in bringing a My Herzl activity to your community, school or movement?

Keep Herzl's legacy alive by ensuring the next generation is educated on the long history of Ahavat Tzion before and after Herzl's leadership helped transform it into a political movement. We would love to work with you to create a personalized program that suits your needs! Contact us

Have a program you want to share and get promoted? Share it with our global Jewish community of Virtual Citizens of Israel! Contact us
---
Back to Homepage >>