HEALING ARTS
---
Antisemitism unfortunately takes many forms. Synagogue attacks, spray painted swastikas, and beatings, just for being Jewish, are faced all over the world. In Israel, we also face terror attacks from stabbings to arson, and know the threat of missiles poised at our borders. When the world is a scary place, what can we do?
We at Israel Forever believe the answer to baseless and blind hatred, is baseless and blind love. Our Healing Arts program allows you to create art, as anonymously as you want, and share it with people who are in need of a message of strength and solidarity. Come show each other that we are StrongerTogetherForever, and let's make the world a more beautiful place.

Share the enormous amount of love and warmth you have to give with people in Israel who will appreciate knowing they are not alone.
As part of our Israel in My Art program we invite individuals of all ages and developmental stages of life to create artwork that sends uplifting messages of hope and solidarity to various segments of Israeli society.
---
These paintings were handmade by Virtual Citizens of Israel around the world, as a demonstration of their love for Israel and our connection as the Jewish People. We hope their art inspires you the way they are inspired by the Nation of Israel.
---
---
HEALING HEARTS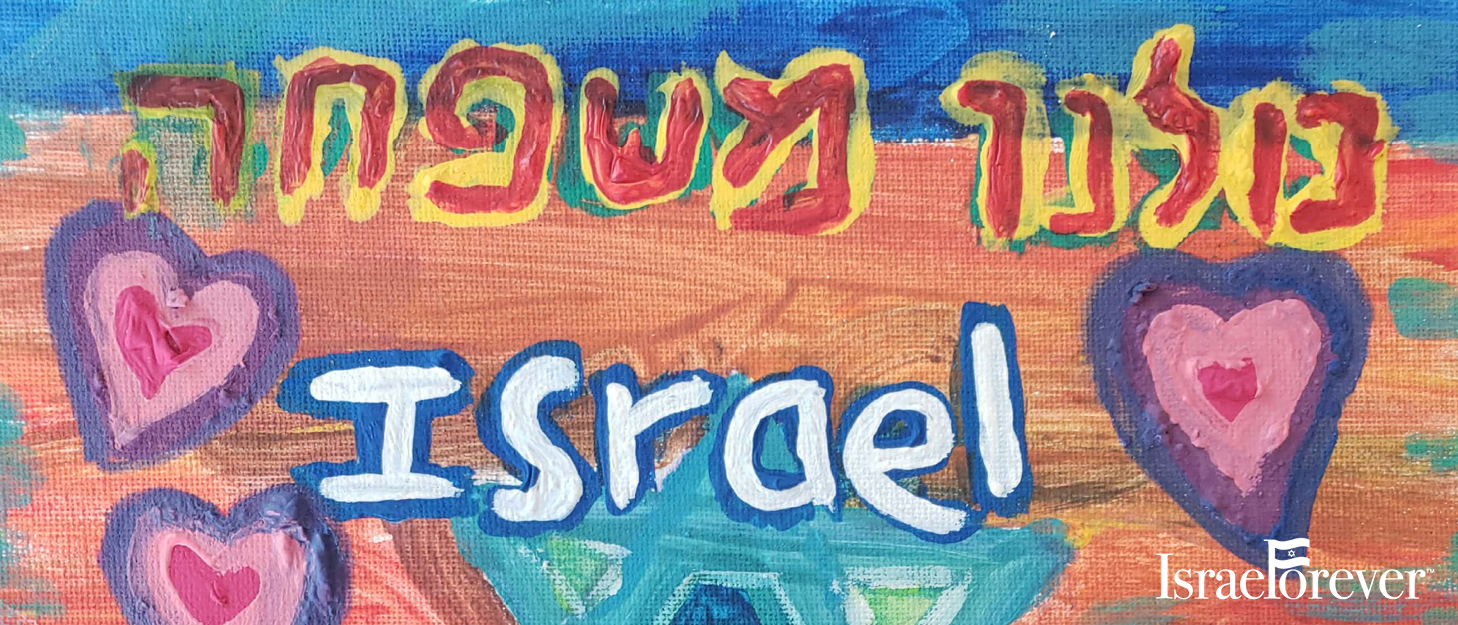 Give them a piece of your heart as we help them heal theirs during this difficult time. CONTRIBUTE TODAY!