Reading Israel
Jews throughout the ages have been known as 'The People of the Book'. Emerging from our long history of Torah study, this passion for learning bore a wealth of Jewish and Israeli literature in every possible genre, language, and medium.

From romantic Zionist novels to archeological histories of our ancestral homeland and from ideological debates to memoirs of our leaders, pioneers and immigrants, we most certainly have no shortage of books on the many facets of our land, the Land of Israel.

---
FEATURED BOOK CLUB SELECTIONS
The writers of Israel come from every corner of the world and ensure that the legacy of The Book will continue to pass on for generations to come.
Through the resulting collection of uniquely special literature, one can discover their connection and passion for Israel, meeting the characters of the Israeli imagination and dreaming of the landscape, culture, traditions, passion, and chutzpah that embodies the Israeli spirit.
---
ENGAGE WITH ISRAEL FOREVER BOOK LOVERS FROM AROUND THE WORLD
Join the conversation and grow your love for Israel through literature, history and personal stories that inspire a lasting connection to our one and only Jewish State.
Become a member of our Reading Israel Book Club and make sure to check out a specially curated Reading Israel™ Book Store.
CLICK HERE FOR THE FULL READING ISRAEL LIST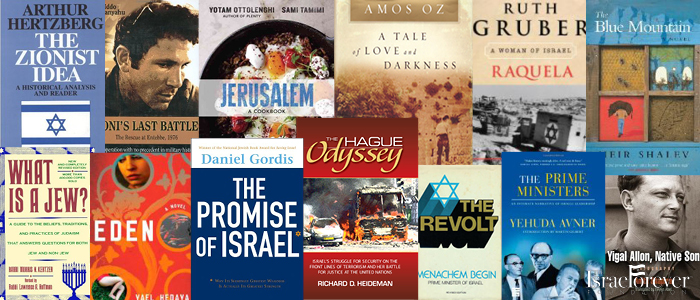 ---
CONNECT THROUGH READING ISRAEL
What better way to grow your Israel Connection than through the joy of reading!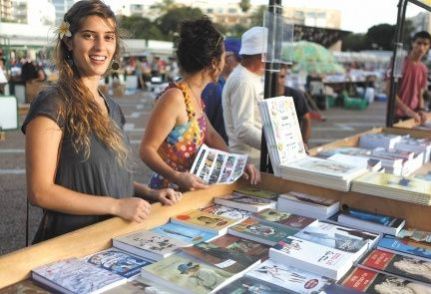 • Interested in hosting a discussion?

• Looking for a way to bring Reading Israel to your community?

• Want to give your input on the latest book of the month?

• Want to suggest a book to be added to the list?

Email us at: info@israelforever.org
Make sure to check out our Reading Israel Facebook Page for the latest updates and news on the book club and to add Israel Forever as a friend on Goodreads!