SHOW ISRAELIS YOU CARE
כל ישראל ערבים זה בזה - All of Israel is Responsible One for Another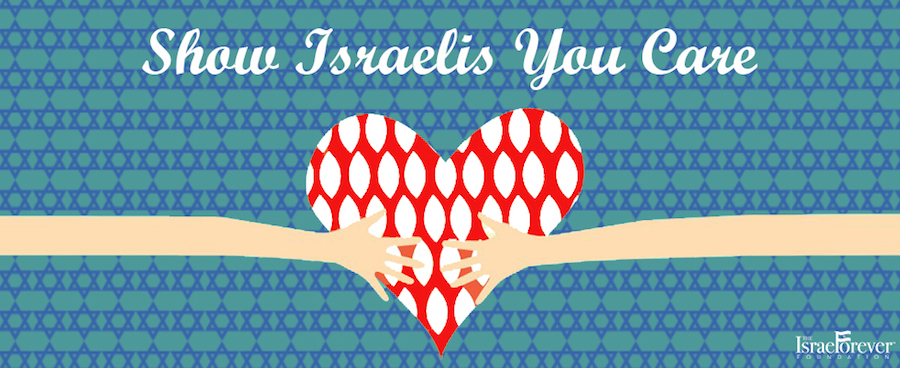 A gesture. A letter. A donation. A gift. Even the most simple acts can make a difference.

Open your heart and share your connection, your thoughts, your hopes with your fellow Jews in Israel.
---
WAYS YOU CAN MAKE A DIFFERENCE
---
JUST A FEW WAYS YOU CAN HELP
---
Read More from people in Israel and around the world who are embracing this essential Jewish value
---
LETTERS OF FRIENDSHIP, STRENGTH & SOLIDARITY

Make a difference by writing an inspirational Letter of Friendship Today!