Taking a Step in Unity with the Law on Our Side
We all know the saying - "two Jews, three opinions". Jews like to discuss. We are experts in casuistry.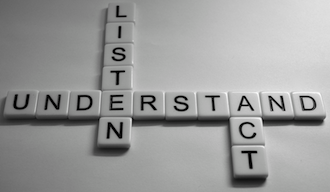 There are times though when too many opinions tear us apart. This is one of those times.
While our Jewish people are being murdered in Israel for being "Occupiers," our people are under attack on campuses in the Diaspora because we are accused of supporting a state that is an occupier, an oppressor, a colonizer. These lies take hold because of endemic, systemic Jew-hatred and the fact that Israel does not put forward a competing "narrative."
It is time for the Jewish people in Israel and the Diaspora to come together and demand that the Israeli government declare Israels' legal rights under International law using every possible legal means.
The "Report on Antisemitic Activity in 2015 at US Colleges and Universities With the Largest Jewish Undergraduate Populations" was just released in the Diaspora and is the "first empirical study of its kind," showing that "the primary agents of anti-Semitic activity are anti-Zionist students and faculty boycotters." And "The strongest predictor of anti-Jewish hostility on campus" is the local presence of a Boycott, Divestment and Sanctions (BDS) campaign against Israel.
This behaviour is taking place at "universities" where there are few, if any, Jews.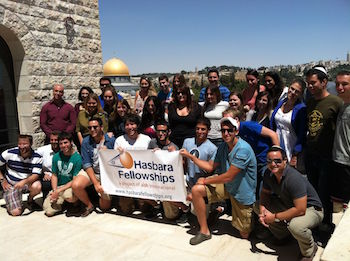 At Oshawa based University of Ontario Institute of Technology's (UOIT) their student association banned Hasbara Fellowships from promoting' "Israel Peace Week" at "Social Justice Week" at the university. According to Denise Martins, executive assistant of UOIT's faculty association, the student association passed a motion endorsing the boycott, divestment and sanctions (BDS) movement in January, and because Hasbara Fellowships "seems closely tied to the State of Israel… it would be against the motion to provide any type of resources to your organization."
This university is so small I didn't hear of it until now. But is seems it is a "crime" to talk about Israel on this campus.
I sent an email to the powers that be at this "university" ~ president@uoit.ca, provost@uoit.ca, cheryl.foy@uoit.ca, olivia.petrie@uoit.ca, susan.mcgovern@uoit.ca . I did not hear back.
I wrote:
"The irony of denying a Jewish organization a place at the "table" on "Social Justice Week" is too much. The Jewish people brought social justice into the weltanschauung and your school is denying Jews the right to participate. It is Orwell and Alice in Wonderland at one time."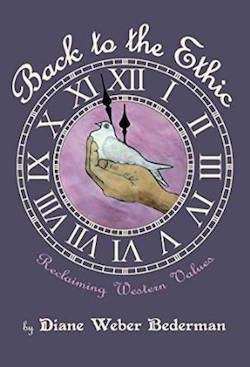 I doubt anyone at the University is even aware of the ethic that Israel brought into the world.
And think about this. How many student organizations are funded for the sole purpose of defending their right to exist or the right of a state, with which they are affiliated, to exist? Any Muslim country? How about any other western democracy? No. Just Israel.
We can stop this. Now. With one declaration. Israel's legal rights under International Law as originally explained in the Levy Report, and the numerous supporting historical documents.
We can stop them from revising history and fact.
Those who defend the "right" of Arabs to establish another Muslim country on Israel's land refer to international law, twisting and distorting details to garner sympathy from the world. Why not use that international law to undermine, deconstruct, and destroy their fallacious position?
Why is the Israeli government and the Jewish World as a whole not using all the tools they can to stop the murder and attacks against Jews in Israel and the Diaspora? It is our job to band together and empower Am Yisrael on the world stage and defend Israel by every possible means. How many Jews have to die before we use truth to make a change?
Let us demand of ourselves and of the world a proclaimation of Israel's legal rights under International Law in the name of a brilliant but humble Canadian, whose name you may have never heard: Salomon Benzimra, who was just in Israel pleading the cause to member of the Knessett. He died March 15 on an ELAL plane returning to Canada.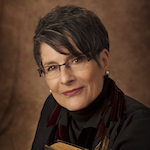 Diane Weber Bederman is the author of Back to the ethic: Reclaiming Western Values. She has degrees in science and the humanities. Her love of religion led her into a residency in Clinical Pastoral Education at Toronto Hospital. Living with mental illness prompted her to write, produce and narrate The Many Voices of Mental Illness, a six part radio series podcast on her website The Middle Ground, The Agora of the 21st Century at www.dianebederman.com where she also writes about religion, ethics and politics. She is a passionate advocate for Israel. She has written for Huffington Post Canada, and now contributes to Convivium Magazine, Times of Israel and CanadaFreePress.
---
Recommended:
---
STRONGER TOGETHER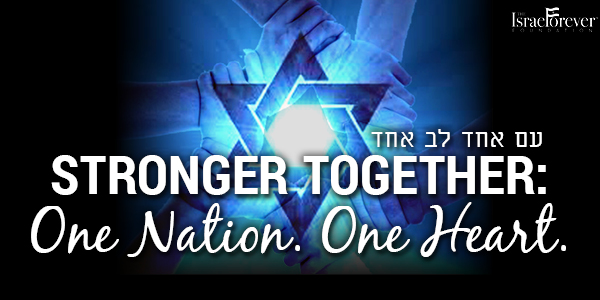 How are you making a difference for Jewish Unity?