The Ability To Laugh: No Limits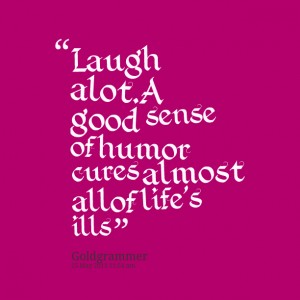 Here's what I know about humor- it transcends all boundaries. Language, culture, countries, space and time. It's the gift that keeps on giving. Every time I think about the use of humor, I realize there are more ways than my brain can actually wrap itself around.
The way a giggle between two people can be its own dialogue, or a facial expression that can make a whole crowd laugh in unison. It's everything from a punchline to slapstick, and the in between, that makes comedy more like a science problem that Einstein should be cracking, then a joke a stand up comic cracks on stage.
And somehow, in someway, I have been fortunate enough to share in this joy of laughter with the Jewish peoplehood around the world. February is Jewish Disabilities Awareness Month, so I thought it fitting to focus on a group I recently had the pleasure of sharing laughter with here in Israel.
'No Limits' is a unique Birthright Trip to Israel, catering to those with physical and cognitive/developmental disabilities. Just like any other Birthright, the group tours the country, hiking, visiting the tourist sites and even getting to have Israelis join them on the trip. The group comes with care providers, many of which are not Jewish, but who are just as excited to be in Israel.

So what am I doing there? I get to host a night of improvisation for this group, to laugh and bond. When I walk into the hotel I am immediately greeted by a few participants, and told, "this is the welcome party. They wanted to make sure you felt welcomed." They are smiling and excited, well most of them are, one goes and lays down on a lobby couch. I'm told he is exhausted from the long days. I totally get it. I did Birthright too, and they keep you going like the energizer bunny. Except because you're in Israel, the bunny is drinking Turkish coffee, known as mud "בוץ", as if that tells you anything about the level of caffeine.
I begin to chat with a few of the participants and feel right at home with them, as we joke about our names. By the time the rest of the group makes it to our room, I know most of their names, and even some of their personality traits. Everyone is open, even if some are shy. They tell me about the trip, their hobbies, and even laugh at my jokes. They, like everyone else, find it ridiculous and funny that my once simple name, Molly, has morphed into Muli here. They liked it so much, I decided to just go by that horrible sound (it's a sound not a name) for the rest of the night.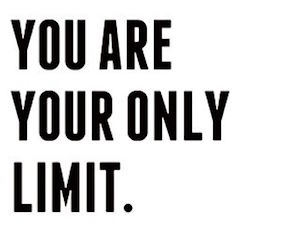 And that's what we did. We went with the flow, starting with a name game, involving movement, copy and repeat. We laughed through the whole thing, and everyone did it together. The giggles were electric, and almost like an orchestra, playing to our own beat. After that we played games teaching the most important improv rule: To say YES. And yes, they said yes. Some only with their body, and some only with their words. Some stayed seated and observed, but participated in their own way. What was even more incredible was how the Israelis could participate and connect with the group through humor as well.
Which is why I forced them into playing games in English, outside of their comfort zone, because I knew at this point, the group, through laughter, had come together. So, we moved from our warm up of screaming names and yes, to playing scenes and performing. First with an Israeli participant and one of the counselors from Canada, allowing the Birthrighters to see the power of comedy. They watched a scene move from the beginning and by the end we were all invested in the laughter, watching the two players act and react to each other, using inside jokes, a bit of Hebrew they learned and sharing in their memories of their trip to Israel.
Then it was the real test of humor. Could I ask for volunteers and would the participants, who were so far from home, from anything of their normal life, say yes? My answer came straight away as two participants jumped up ready for the lights, camera and action. It was a beautiful scene, of two people connecting through the power of yes and creation of laughter. We all laughed with them. It was a moment they created that would last forever, at least for me. I saw just how special they were and the special role of humor.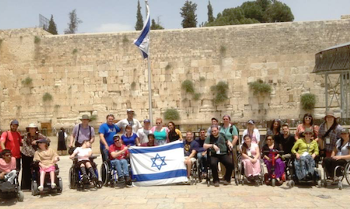 The group ended our time together with a sing along, taken over by one participant, who knew the words to every song on the radio (on the radio since the 70s). It was more of karaoke than a sing along in the end, but with the laughter and love in the room, we didn't say no. We said yes. We transcended. And realized we all have the ability to laugh.
I thanked them for letting me join them on this trip. What a ride it was for me. And as I walked out of the door, they said "bye Muli." So I laughed. No boundaries and no limits.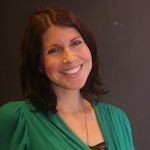 Molly Livingstone is a freelance reporter and comedian, not to mention a mother of two, living in Jerusalem. While playing all those roles, the script remains the same, showing the world the Israel that she sees everyday, from the people and places, to the culture and definitely the food.




---
You Might Like:
---
HOW DO YOU LAUGH WITH ISRAEL?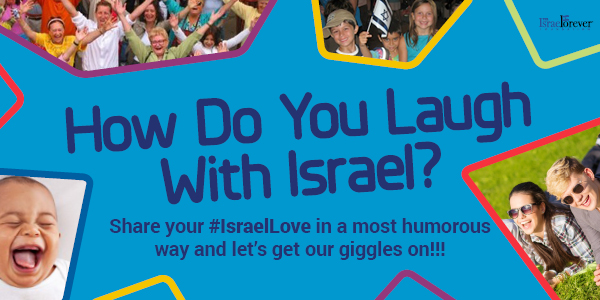 To get you inspired, come enjoy our Gigglebytes and be inspired for other ways that you can LAUGH WITH ISRAEL!