Touring Israel from the Sea
By Judi Felber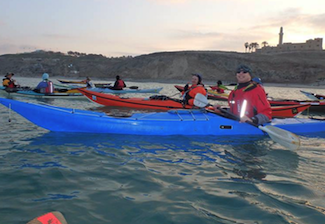 The first glimpse most of us get of Israel is from the air, when the commercial airliner turns west from the Mediterranean Sea as it prepares to land in Ben Gurion Airport. After arrival we see the beautiful flora and fauna as well as many historical sites from the luxury of our air conditioned vehicle. But for those of you who want the challenge of extreme sports and want to experience Israel in a different way, try viewing the land from the water, at the level of the water while paddling in a sea kayak. Believe it or not, a "sea kayak," is also called a "touring kayak."
The beauty of the country from the sea, at sea level, is something unique and not to be missed. Kayakers kick off along the Mediterranean from spots as far north as Rosh Hanikra and as far south as Ashdod, and many places in between. Groups regularly push off from marinas in Herzliah, Tel Aviv, and Ashdod for an hour tour or more of kayaking. These groups travel up and down the Israeli coast line enjoying the spectacular scenery while also enjoying the mutual camaraderie of like-minded sea lovers. Kayakers in the north can see the old sites of Acre and then enter the beautiful grottoes of Rosh HaNikra. The beautiful cliffs along the Herzliah coast make way for views of Crusader forts and more. From Tel Aviv, see the ancient port of Jaffa as fishermen have seen it for millennia.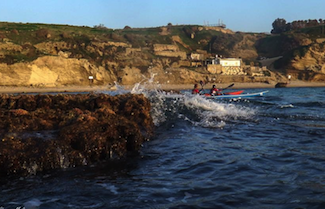 Copyright © Sharon Maliar
Not only is it exciting to see the land from the sea, but kayakers also might get close-up views of fish jumping out of the water, and lucky kayakers have been known to see dolphins up close. As for all sea sports, jellyfish are never fun, but from the protection of a kayak, these translucent creatures are mesmerizing, and no one gets stung.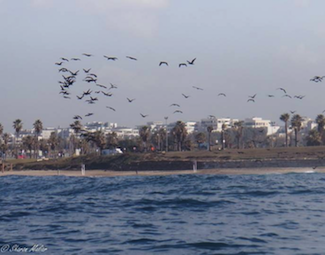 Copyright © Sharon Maliar
Like hikers, kayakers do not always return to their starting points on the same day. Imagine camping on a deserted, inaccessible-by-car beach with friends, and waking up to the smell of strong Turkish coffee being brewed on a small portable grill before packing up camp and returning to the sea for the next leg of the journey.
Sea kayaking is more than just for the sea, though. Others can paddle in the Dead Sea to observe the scenic Judean Hills from the east, a vantage that few Israelis ever get. The colorful salt formations on the land are stunning to see from the water.
Kayak companies abound along the Jordan River and kayakers can enjoy a cruise down the small rapids of the Jordan River, with just about anyone who wants to enjoy a bit of outdoor fun. After all, this is the first view the Israelites had of the Holy Land as they crossed into the Promised Land.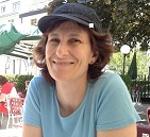 Judi Felber is a creative writer, editor, educator and development expert who made Aliyah with her family in 2006 at the start of the Second Lebanon War. Combining her strong communication and critical thinking skills with a deep love of Israel, Judi is the Communications Coordinator at Israel Forever.



---
Recommended for you: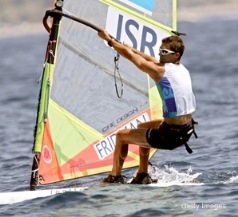 Israeli Frontline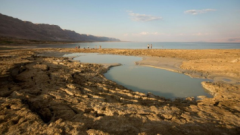 Times of Israel
---
STAY CONNECTED NO MATTER WHERE YOU LIVE