Your Israel Connection For Purim

For children, Purim conjures up images of costumes and candies. As we grow, it is indeed our collective memory of the Purim tale, and of the Jewish people's triumph that has helped our people outlast one attempt after another to destroy us.
---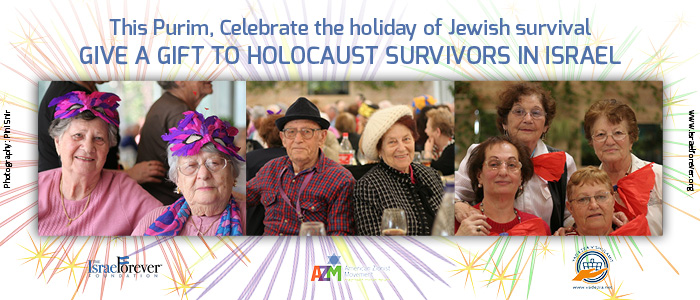 Make a donation toward a Mishloach Manot gift

Every gift of $18 will provide one Holocaust survivor with a basket.
Send a message to be included and shared with survivors

---



STORIES, SONGS AND RECIPES FOR YOUR PURIM CELEBRATION