A 'Top Chef' Style Soup
We don't mean to make you hungry, but check out the most delicious soup festival happening now in Jerusalem and get a quick cooking lesson from Inbal Jerusalem Hotel Head Chef Nir Elkayam for a tasty treat and must add to your own menu.

Join Molly Livingstone as she grills the Head Chef of the Inbal Hotel on his spices, kitchen staff and of course, delicious SOUP!

It's your very own step-by-step guide to making top chef style Fennel Soup.. we can almost smell it from here!
Ingredients:
● 2 Tbsp Olive oil
● 3 Fennel, sliced
● 1 Onion, sliced
● 2 cloves garlic
● 1 tsp Sumac
● 1 cup Wine
● 6 cups Water or broth
● 2 tsp. Basil, fresh or dried
Preparation:
Saute the onions in olive oil until light in color.
Add Fennel and continue to sautee until lightly softened.
Add spices and garlic mix until all vegetables are coated.
Pour in water/broth and wine and bring to a boil.
Turn down heat to a low medium and allow to cook through, about 30-45 minutes.
Add basil and blend everything until smooth using a hand blender or regular blender if need be.
Heat before serving.
Can be refrigerated for up to 1 week. Freezes beautifully!
---
Recommended:
---
Bring Tastes of Israel into your Kitchen!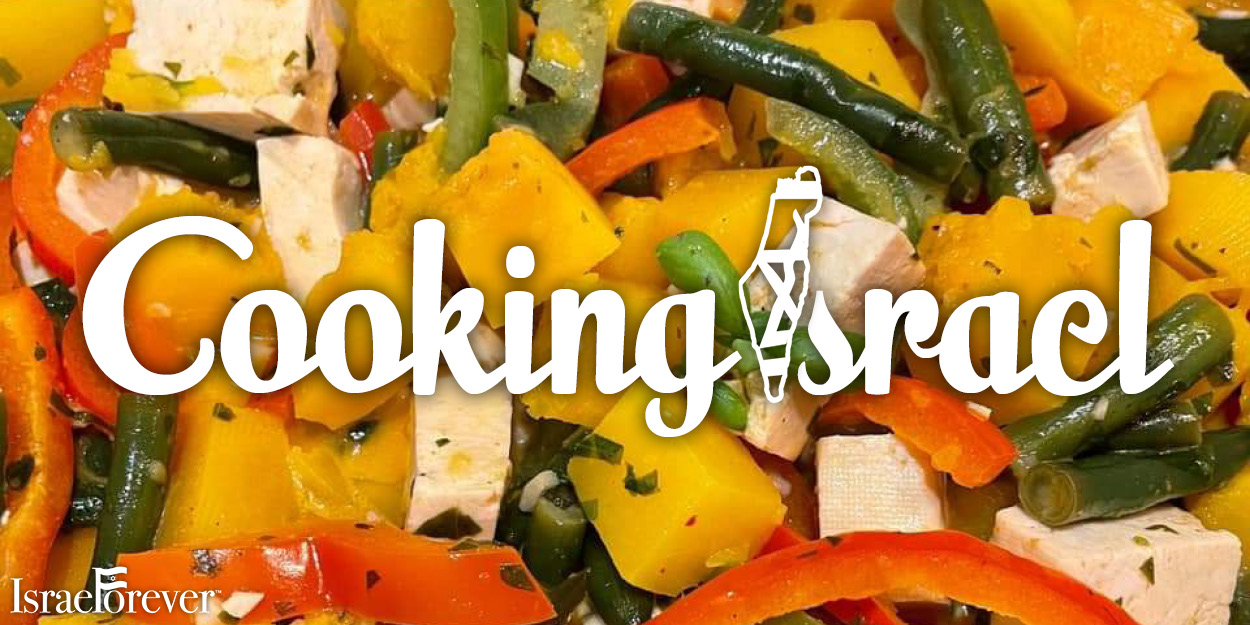 Check out more Cooking Israel Recipes full of aromas and flavors to remind you of Israel today and everyday!

Click HERE to download our FREE Cooking Israel Cookbook.