10 Years Later: Looking Up at Ilan Ramon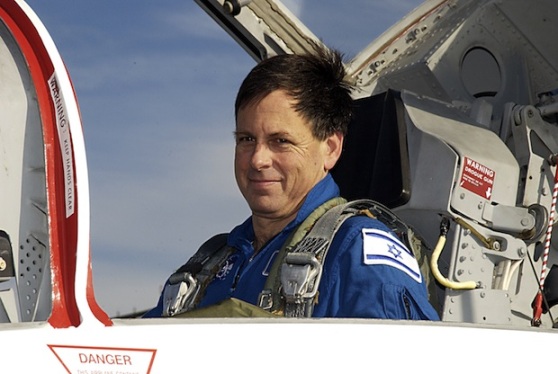 Friday will mark the 10-year anniversary of the Space Shuttle Columbia disaster, which took the lives of seven astronauts, including Col. Ilan Ramon, the first Israeli in space. It seems reductive to focus squarely on Ramon, given that the biographies of the other crew members are also compelling, but after reading up on Ramon again, I changed my mind.
The son and grandson of Holocaust survivors–his mother and grandmother survived Auschwitz–Ramon became a fighter pilot in the Israeli Air Force, fighting in the Yom Kippur War and the first Lebanon War. He was also the youngest member of the team to carry out Operation Opera, which destroyed Iraq's nuclear facility in 1981. Ramon continued to rise through the ranks of the IAF, becoming a squadron commander and eventually a colonel before he became selected as a Payload Specialist with NASA. The resume is impressive, but it's really his eloquence and humility that remind me of what an important figure he was.
After sifting through some videos, I found the one below, which contains Ramon's last interview before his ill-fated flight. In it, he talks about the mission of his journey–research–as well as the meaning of it, which seemed to carry equal weight.
Though secular, Ramon ate kosher food in space because he felt the need to represent all Jews and Israelis. Ramon also carried with him a number of Jewish artifacts including a Torah salvaged from the Holocaust, a barbed wire mezuzah, and a sketch of a view of the earth from the moon by Petr Ginz, a teenage boy who drew the moonscape when he was in Theresienstadt and was later killed in Auschwitz.
Months after the Columbia disaster, Ramon's diary was (somehow) found intact despite having fallen 37 miles, a distance over which it should have disintegrated. In the diary, which is now on display in Jerusalem, Ramon scribed a copy of the Shabbat Kiddush and wrote about observing the beauty of a powerful thunderstorm as he looked down over southeast Asia.
---
Read the full article here.