This Tu B'Shevat, Plant Israel At Home™
Celebrate your connection to Israel
as we wish Happy New Year to the trees!
Planting trees and flowers for Tu B'Shevat is an age-old Israeli pastime that is now celebrated all over the world.


Now you can take part in this special tradition by
PLANTING ISRAEL AT HOME!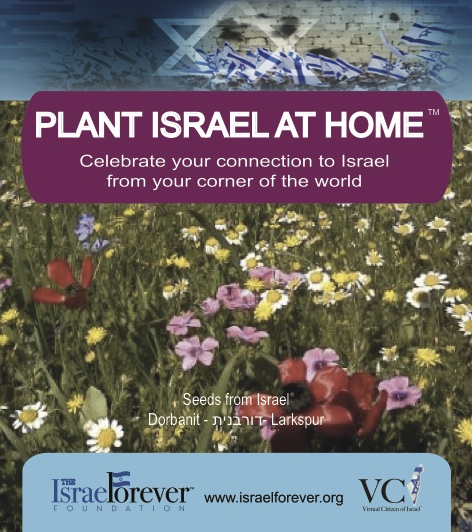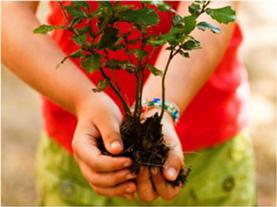 Grow your love for Israel in your home, garden, windowsill, office - anywhere that will always remind you of your love for our one and only Jewish state.



Find the perfect planter and the perfect place.


Decorate your planter with images of Israel, the Israeli flag, anything that will put that IsraelLove smile on your face

and Plant Israel at Home™ and in your heart!



Make your Israel at Home™ planting a part of our Virtual Israel Forest™!
Send your photo to info@israelforever.org and help us make the world green with IsraelLove!

ALL SUBMISSIONS WILL BE ENTERED INTO A COMPETITION WHERE THE WINNER WILL RECEIVE A SPECIAL PRIZE!
---
With family and friends, as a community event, or on your own, Plant Israel at Home™ can fill your heart and home with the joy you feel when you think about Israel, so far away, but now… so close.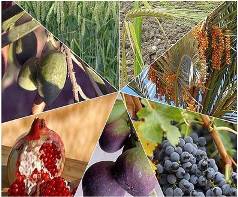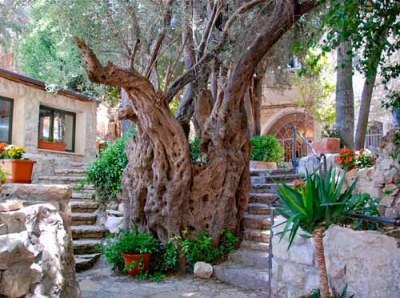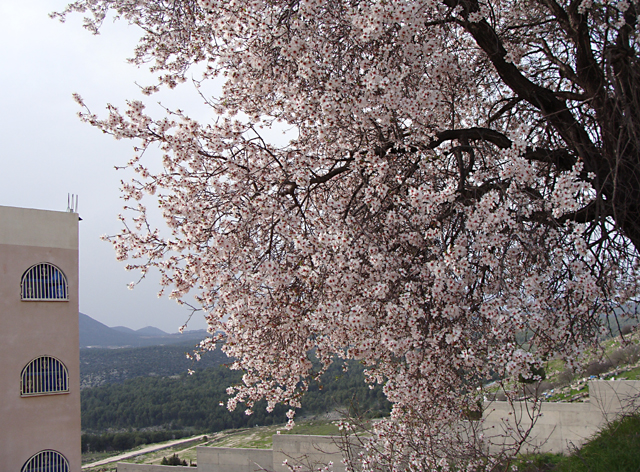 ---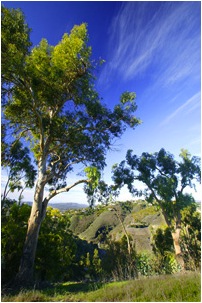 The most important value we can promote is that of Ahavat Yisrael, Love of Israel.

Our ancestral legacy is intricately linked with our inheritance of the land given to the Jewish people over 3000 years ago. Throughout the generations, this same land has been the focus of our collective commitment to the history, faith, legacy, and future of the Jewish nation. Our appreciation of trees today thus serves as a celebration of the connection of roots, land, perpetual rebirth and ongoing connection.

Our love and commitment for Israel can live on forever through the seeds we plant today.
Join others around the world who are planting Israel at home!
Our special program guide for PLANT ISRAEL AT HOME and the Tastes of Tu B'Shevat was used in various communities who gathered together to celebrate the special New Year of Trees in 2012. How many more communities and organizations can we add this year?
In Potomac, Maryland, children of Beth Shalom painted Shkediya (almond) plants and made homemade pinch-pots, planting parsley seeds that will be ready in time for Pesach.
The Beshert Chapter of B'nai B'rith Girls (BBYO) #2455 painted planters and planted their very own Virtual Israel Forest!
And the Moishe Houses of Kiev and Kishinev, Ukraine and Golem, Belorussia used the materials in their Tu B'Shevat programming, bringing together Jews from around the community to celebrate the trees of Israel.