We Must Not Forget the Victims of the War in Congo
This is the original letter written by 52 British rabbis in 2010 demanding that the British government intervene to end the atrocities in the Congo. Four years have passed and the horrors continue. It is this letter and the rabbis' involvement which have inspired the upcoming Congo to Israel Journey of Remembrance.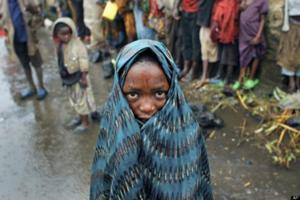 The people of the Democratic Republic of the Congo have for over 11 years endured violence, war crimes, corruption, humanitarian crisis, looting and rape on a scale that defies comprehension. In April 2007, the International Rescue Committee estimated the death toll in Congo since 1998 at 5.4 million. This horrific figure continues to rise at a rate of 45,000 a month. The additional consequences of disease and malnutrition has resulted in a rise in the death toll to at least 7 million, not to mention the millions of refugees.
What these shocking figures cannot convey is the scale of ongoing rape, torture and mutilation. In February, 15 women were abducted and raped by armed assailants – five were brutally tortured and then beheaded; three survived and were taken to Panzi hospital in Bukavu for emergency medical care. The remaining seven are still missing, presumed dead.
There is still no end in sight to the atrocities. Moreover, political stability and peace are critically important not just for the citizens of Congo, but for all those in the African Great Lakes region. Yet, to most of the world, the plight of the people of Congo remains invisible.
When we consider the suffering and the scale of the atrocities in Congo, we cannot but recall our own 6 million victims of Nazi genocide. The "hear nothing, see nothing and do nothing" approach fails to fulfill the promise to "never again!" stand idly by while human beings are slaughtered. It denies justice to the victims and questions our very commitment to humanity. As rabbis we cannot ignore the call of our tradition: "Whoever destroys a soul, it is considered as if he destroyed an entire world. And whoever saves a life, it is considered as if he saved an entire world."
---
Help make a difference for future generations

Add your name below to join the list of worldwide supporters who condemn the Congolese genocide.