Israel Forever Blogger's Mingle
By Judi Felber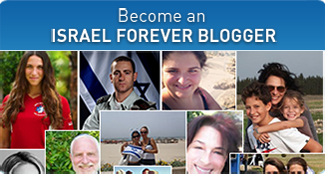 It isn't every day that we get a chance to meet a group of new, interesting people - all of whom share a common passion. And in this case, more than one.
Amidst busy schedules and hot summer days, a handful of Bloggers of Israel Forever came together for a schmooze, a nosh, and a vibrant discussion on the importance of the work we are doing together.
It was exciting to meet some of the people who blog about Israel in a personal and engaging way. While we have bloggers from all over the world, those in attendance are all living in Israel, but their origins are as diverse as American, Swedish, and British, and their views on what makes a successful blog reflected that. Their posts are popular because they each find a way to make Israel personal by always finding a unique aspect of current events, modern Jewish life or even Jewish history that can be tied together to share something that Jews everywhere should know of.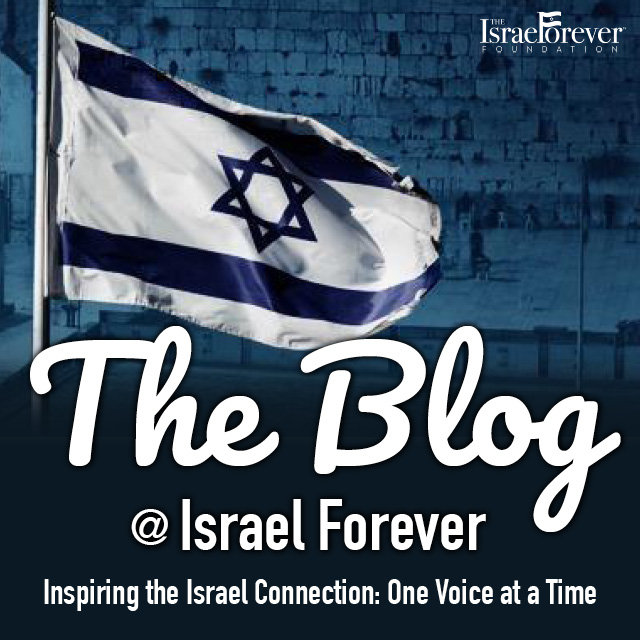 The Blogger's Mingle was a way for the staff at Israel Forever to thank the bloggers and point out the ways that we optimize their work, but moreover, it was a step toward what we envision as the future of our blogger community--open idea-sharing, an ongoing review of tools and tricks of the trade that help us continue to grow the bloggers' following and brainstorming on the type of content that our fellow Jews around the world want to hear about.
After catching up and schmoozing with old friends and colleagues and meeting new ones, Israel Forever Executive Director Elana Heideman outlined how our blogs are used to promote personal engagement, emphasizing that while we share great content, Israel Forever is anything but a news platform that just posts a blog once and that's it. Rather, blogs are often reused in programs that are promoted even years later--a way that we can keep the messaging, the passion, the perspectives, and the lessons timeless for people to enjoy, consider, and learn from.
What made the mingle unique is precisely what makes Israel Forever unique--it was personal, meaningful, and always striving for innovation to touch the hearts and minds of all our Virtual Citizens of Israel across the globe.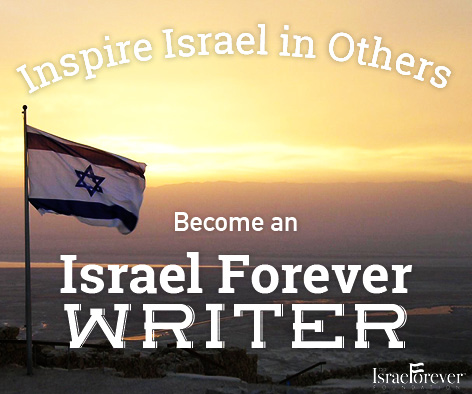 And because we know that "virtual is everything," we put out our first podcast of the bloggers discussing which of their blog posts was the most popular and why they thought it got so much traction. In the end, the common thread was that each successful piece of writing opened the eyes of the people who were reading it - sharing something new, something interesting, and of course, something personal not only about life in Israel, but why Israel matters to so many lives both here and abroad.
Just as Israel Forever is always growing, our bloggers community is growing right along with it. And, much like the global community of Virtual Citizens of Israel, each one of these writers has a vested interest in ensuring that Israel is represented in a way that entices every Jew in the world to be reminded of how they, how YOU, are all part of the story as well.
As the newest member of the Israel Forever team, it made me even more excited, more proud to be a part of this effort.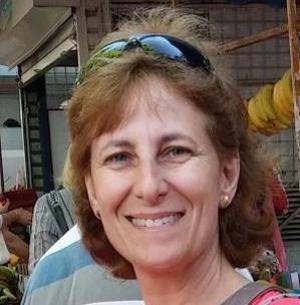 Judi Felber is a creative writer, editor, educator and development expert who made Aliyah with her family in 2006 at the start of the Second Lebanon War. Combining her strong communication and critical thinking skills with a deep love of Israel, Judi is the Communications Coordinator at Israel Forever.



---
Recommended for you:
---
Interested in becoming an Israel Forever blogger?