If You Will It, It Is No Dream
It was 13 years ago this month that Israel Forever was founded. In the first years, our mission was to highlight the contributions of Israel to the world and we worked collaboratively with other organizations to live up to our goals of demonstrating the importance of a world with Israel - for today, tomorrow and forever. Our dream had begun.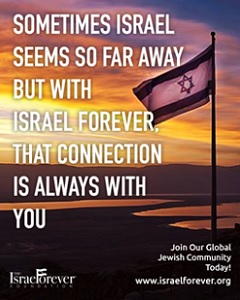 Over the last 5 years, our mission has shifted to reflect the changes in the world and the growing distance and division between the many factions of the Jewish world. Through grassroots efforts, seed funding, and a lot of passion, we have become the home for Israel engagement for individuals, families, educators, and community leaders and members alike. From innovative programs, inspiring content, and personal reflections, everything we do is shaped to provide you - our global Jewish community - a myriad of ways to bring Israel out of the headlines and into your home, your community, your life, your heart every day - at your convenience and at your fingertips.
It is clear that what we are doing is making a difference. But there is so much more work to be done and we cannot do it alone.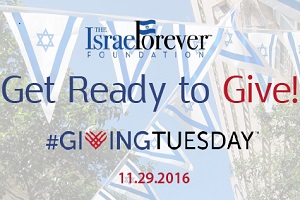 For a small organization like ours, #GivingTuesday is a gift - an opportunity to activate our followers and members worldwide. Celebrated on the Tuesday following the American Thanksgiving holiday (and the widely recognized shopping events of Black Friday and Cyber Monday), #GivingTuesday kicks off the annual charitable season when many focus on their holiday and end-of-year giving.
We are honored to be joining thousands of organizations that are utilizing this day to inspire financial contributions to their charity of choice. And we are honored that last year we were able to raise program-directed funds that helped us build new content and initiatives that our fellow Jews could utilize and benefit from.
As we enter our Bar Mitzvah year, we are again joining the #GivingTuesday initiative - hoping that we can, this year, double our donations received and double our reach and impact to more of our Jewish world. We know that this can only be achieved by working together, with you, with your community and by encouraging you to open your hearts and help us celebrate our strengths, our achievements, and our hope for the future.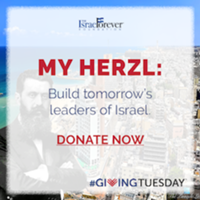 Much like Herzl's infamous dream, we know that our pride and identity as a people are intricately bound to Israel - the people, the history, the land, the state, the nation, the identity, the hope. We need your help to continue our efforts of building Israel-inspired Jewish identity as a proactive and personal response to the rising tides of hate and apathy around us.
Our dream is to connect Virtual Citizens of Israel around the world using the technology that can unite us.
Our dream is to multiply our impact 2-, 5-, 10-fold by reaching the hearts and minds of Jews who are deterred from building or strengthening their connection to Israel because it is convoluted by conflict and negativity.
Our dream is to make every Jew in the world PROUD of Israel - the nation, the state, the land, the heritage, and the history, and future of our people.
#GivingTuesday is a global day of giving fueled by the power of social media and collaboration.

Celebrated on the Tuesday following Thanksgiving (in the U.S.) and the widely recognized shopping events of Black Friday and Cyber Monday, #GivingTuesday kicks off the charitable season, when many focus on their holiday and end-of-year giving.
HELP US MAKE OUR DREAMS POSSIBLE!
Please consider making a donation to Israel Forever to help us continue to make Israel personal.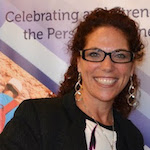 Dr. Elana Yael Heideman, Executive Director of The Israel Forever Foundation, is a dynamic and passionate educator who works creatively and collaboratively to create Israel-inspired Jewish identity, the connection to our people and our land, and a stronger voice for future Jewish leadership.Through her involvement with numerous programs, projects and lectures, Elana continually seeks to facilitate dialogue and build bridges between the past, present and future.


---
Recommended for you:
---
Giving Tuesday is November 29th this year. Support Israel Forever.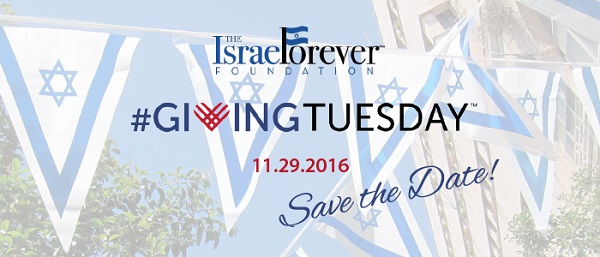 Help us continue to make Israel personal. Donate TODAY!