Ariana Heideman Tipograph, Washington, DC
Associate Director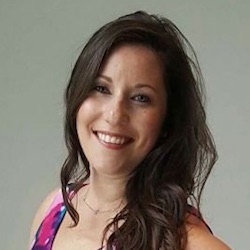 Ariana Heideman Tipograph, founder of Starburst Communications, offers a range of creative development approaches to help build the IFF brand's image, with extensive experience in design layout and development, and in building the buzz. Specialties include event production, marketing and image building, design and distribution of promotional products, fashion styling and video editing. 

After receiving a BS in Fashion Design from Philadelphia University in 2004, Ariana worked as a fashion stylist in Tel Aviv. In 2009, Ariana received her MA in Public Communications from American University and assumed the role of Program Director at WDCW-TV in Washington, DC, owned by Tribune Company.

As an Israel enthusiast, passionate about the future of the State of Israel and the Jewish People, Ariana devotes much of her private time as an avid volunteer with various Jewish and Israel advocacy organizations.
To contact Ariana directly, click HERE.