Give The Gift Of Shabbat
With so many events taking place around the world, the trauma of life under fire is a forgotten reality. For many of the families of Israel, the experience of living in terror is not so easily dismissed.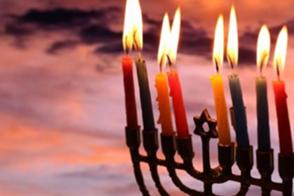 As we approach the first candle of Chanukah, let us add light to the homes of Israel with the gift of Shabbat.
Contribute a Shabbat Meal to our friends and family in Israel struggling to cope with the trauma of the recent attacks on our one and only Jewish State. Bring peace to their homes, ease the tension and lift their spirits by letting them know that around the world, there are people who care.

Let us together make a l'chaim to a future of peace for all of the People of Israel and around the world!
We are working directly with caterers in those communities to support the local businesses who have lost so much and are trying to rebuild. Read about the experience of one Israel Forever Ambassador Michael Ganoe