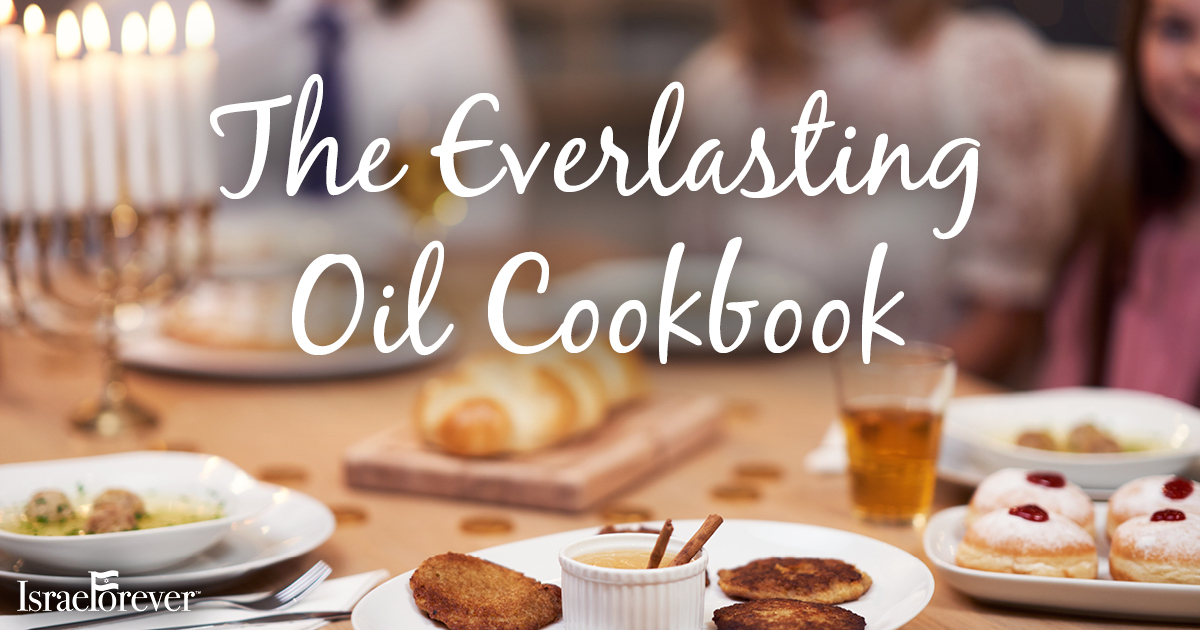 It's time to get creative with the celebration of oil! You will be shocked at this amazing collection of olive oil based recipes that remind us that it isn't about frying, it's about making the oil last for 8 long and crazy nights, without gaining 10 pounds of course. Healthy, delicious, and some Gluten Free Gold you won't want to miss! Get your cookbook today!
All these recipes at your fingertips, for all the family to enjoy! This Chanukah, be #IsraelInspired while #CookingIsrael!
ALSO DOWNLOAD OUR COOKING WITH KIDS FOR CHANUKAH FLIER AND KEEP THE RECIPES ON HAND FOR GREAT FAMILY FUN!
Please choose a donation below to get your Everlasting Oil Cookbook
All contributions are tax deductible.