PLANT ISRAEL AT HOME™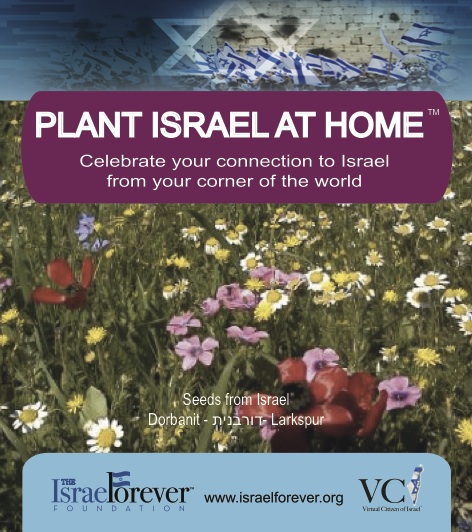 Israeli wildflowers can now fill your garden, your home and your heart!

Just as we love seeing the beautiful landscapes of Israel, now we can each grow a little bit of Israel wherever we may be in the world.
*All prices include standard shipping costs. Any rush orders that need to arrive by a specific date will have to be calculated accordingly.

To make a special order or a larger purchase, please don't hesitate to email, heidi@israelforever.org!