Declaration Day
On the anniversary of the declaration of Israel's independence, let us affirm the miracle of the rebirth of Israel in the biblical and ancestral homeland, the nation-state of the Jewish people.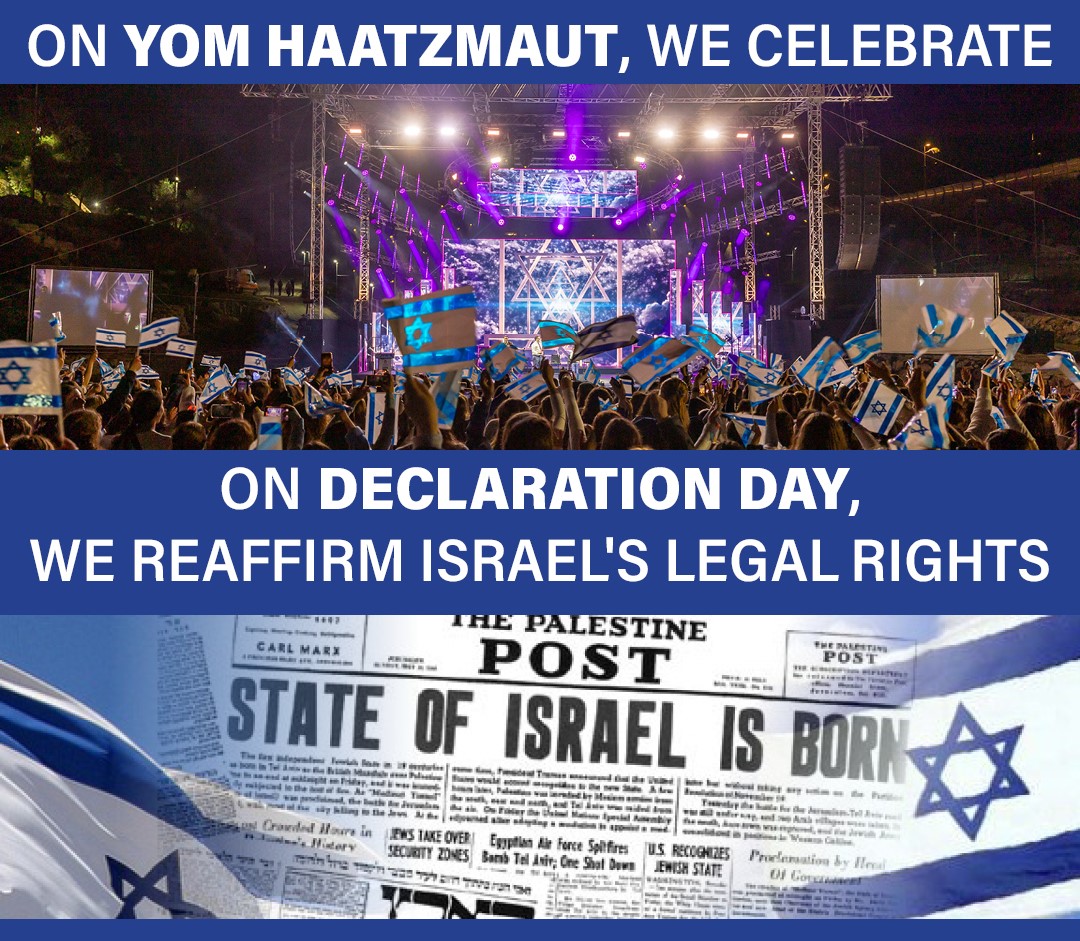 Yom HaAtzmaut

is our global celebration of Israel's independence on 4 Iyar on the Jewish calendar.

Declaration Day

is the global recognition of Israel's rights as a member of the family of nations on the date of its rightful declaration of independence as the British Mandate over the region of Palestine came to an end in 1948. 

 
Join the global campaign to affirm May 15 every year as the day of international recognition of Israel's legal rights and counter the attempts to deny history and justice. 
HELP MAKE DECLARATION DAY INTERNATIONALLY RECOGNIZED AND DEFEAT THE ATTEMPTS TO REVISE HISTORY AND ERASE THE FACTS OF JEWISH RIGHTS
WHAT YOU CAN DO TO MAKE DECLARATION DAY HISTORY

Make a Declaration Day campaign or event in your community, organization or school and help inform, affirm and mobilize our effort to protect this historical right of Israel's independence as affirmed by international law from being hijacked by hateful antisemitic Nakba narrative. 

MAKE YOUR DECLARATION DAY COME ALIVE WITH PROGRAMS AND RESOURCES FOR USE IN YOUR COMMUNITY
---
MAKE YOUR DECLARATION HEARD!