Refuel with Tom Peled & Bike for the Fight
Founder of Bike for the Fight is cycling across the United States to benefit the Israel Cancer Research Fund.

In 2011, Israeli athelete Tom Peled lost his father to cancer. He was 58. In response, Tom biked 3,000 miles across Europe.

Now, Tom, 25, is turning his passion for biking into fundraising for cancer research. Bike for the Fight, a bike ride from Los Angeles to New York City, will raise money for the Israel Cancer Research Fund, a North American organization founded in 1975 that gives grants to top Israeli cancer researchers located in leading scientific institutions across Israel and whose recipients have developed life-saving devices and drugs.
---
Tom will be arriving in DC on Sunday, October 7, and we invite YOU to be at the DCJCC to greet him when he arrives. Come enjoy a community brunch where you can meet Tom and hear his story.
---
Sunday October 7
DC JCC
1529 16th St NW, Washington DC
11:45am – Welcome Tom and BFF!
12:15-1:30pm – Refuel brunch; meet Tom and the BFF crew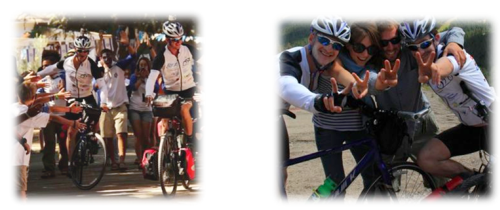 Co-sponsored by Embassy of Israel, DCJCC, Israel Cancer Research Fund, JFGW Israel Engagement, The Jewish Agency for Israel, The Israel Forever Foundation and Bike for the Fight.

---