The Israel Forever Foundation is pleased to present

Join us to learn more about the IDF's unique culture and how organizations can replicate the IDF approach to become more agile, innovative, resilient, and competitive.

Wednesday, December 11th, 2013 - 8:00 P.M. E.S.T.
Social Media Interaction and Sharing:
We'll be live streaming the webinar from our Google Plus page and will make sure to provide the link in every way possible so that anyone interested in joining will be able to learn as much as possible about Israel advocacy online.

To join us online for this webinar, all you have to do is sign on to www.israelforever.org on Wednesday, December 11th at 8:00 P.M. E.S.T.!
Want to talk about it and discuss the webinar ONLINE?
Join us on Facebook-- Just post your question on the event page and Adam will do his best to answer you!
Any questions not answered during the 1 hour program will be answered in a followup exchange.

We always accept questions via e-mail (media@israelforever.org), just make sure the subject is Adopting the Core Principles of the IDF & we'll get it answered!
---
---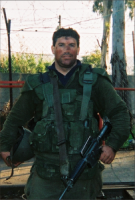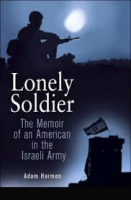 Having served with Israeli Paratrooper and Special Operations units for over twelve years, Adam Harmon has briefed the US Defense and Intelligence Community on counter-terrorism best practices since 2003. A member of the Israeli Foreign Ministry's Speaker Bureau, Adam has spoken about current events at universities, military conferences, and communities around the world.

Adam will be donating his critically acclaimed memoir about the Israeli military, "Lonely Soldier: The Memoir of an American in the Israeli Army" to everyone who participates in the webinar, and to anyone who donates more than $18. Please make sure to provide your shipping details below.
Press Contribute Today to R.S.V.P
Optional donations go toward the implementation of Israel Engagement programs!