The Israel Forever Foundation is a proud co-sponsor of
AMBASSADORS AGAINST BDS
WEDNESDAY MARCH 29, 2017 • UN HEADQUARTERS IN NY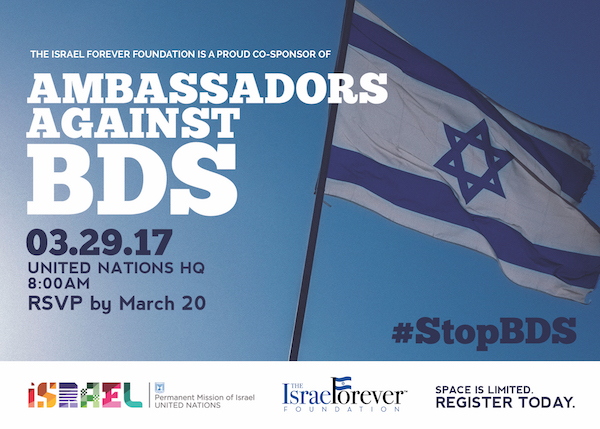 ABOUT THE EVENT

---

Since May 2016 thousands of students, professionals, and academics have joined the fight against the BDS Movement. We have seen our efforts met with success, as the BDS Movement continues to suffer setback after setback.

However, the United Nations Security Council recently passed a shameful resolution condemning the State of Israel, and called on member-states to take additional punitive measures. Unfortunately, the passage of this resolution will likely lead to an increase in campaigns aimed at promoting the boycott of Israeli businesses, culture, and academic institutions. ​

In order to stop them in their tracks we need to stand strong, and stand together.

Join us as an Ambassador against BDS at the United Nations General Assembly Hall, to combat the international campaign of demonization and delegitimization and to proclaim your unequivocal support for the State of Israel.

We will hold high-level discussions on topics including the use of digital media, diplomatic tactics to combat the BDS Movement on college campuses, and much more. Participants and speakers will include government officials and professionals from the academic & private sector.

By focusing on diplomatic and academic strategies we will cultivate new Ambassadors, like you, to be ready to fight.​

For more information, click HERE.
---
Recommended for you:
---
BRING ISRAEL INTO YOUR LIFE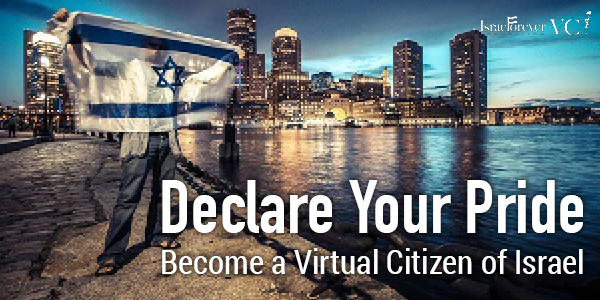 Sign Up to be a Virtual Citizen of Israel Today!