Search Events
Thursday, July 24 6:00 PM - 9:00 PM
Washington Square Park
New York, NY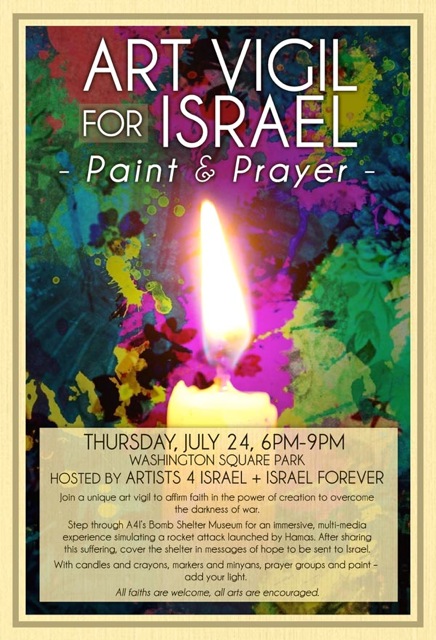 Join a unique art vigil to affirm faith in the power of creation to overcome the darkness of war.
The Israel Forever Foundation is a proud co-sponsor of this unique opportunity to virtually experience this reality through A41's Bomb Shelter Museum, an immersive, multi-media experience simulating a rocket attack launched by Hamas. After sharing this suffering, cover the shelter in messages of hope to be sent to Israel.
---
With candles and crayons, markers and minions, prayer groups and paint - add your light.
All faiths are welcome, all arts are encouraged.