Search Events
The Bomb Shelter Museum
in Baltimore, MD
Wednesday, July 30th thru Monday, August 4th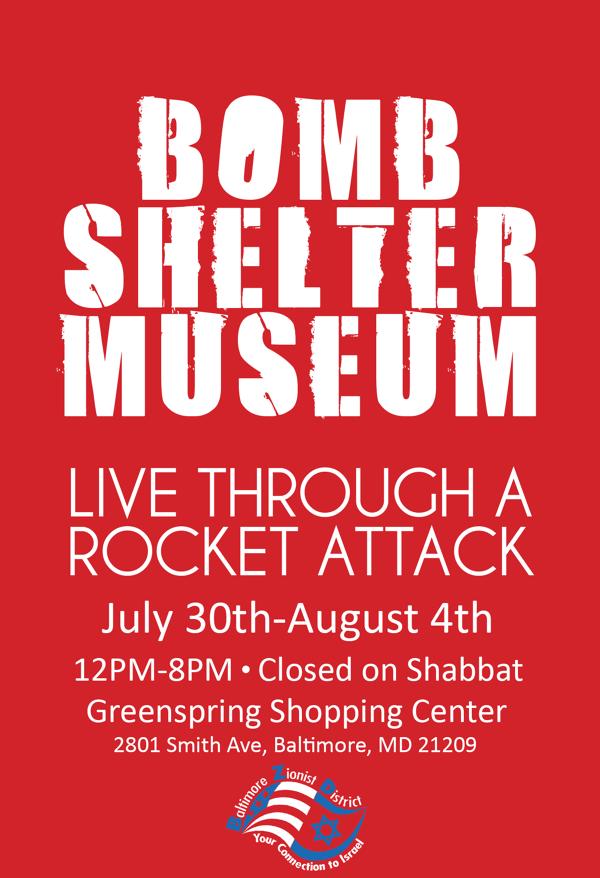 The Baltimore Zionist District is bringing Artists 4 Israel's The Bomb Shelter Museum to life in efforts to help people truly understand the reality of living through a Hamas rocket attack against Israel.
Bomb Shelter Museum is a multi-media installation that simulates living through the terrorist strikes that are happening right now in Israel.
12:00 PM - 8:00 PM • Closed on Shabbat
Greenspring Shopping Center
2801 Smith Ave, Baltimore, MD 21209
Click here for more information about Artists 4 Israel's Bomb Shelter Museum »
Interested in bringing The Bomb Shelter Museum to your community? Contact us today!
---