Search Events
THINK FIGHTING FIRES IS DANGEROUS? TRY DOING IT IN A WAR ZONE.
WEDNESDAY, AUGUST 20TH 7:00–9:00 PM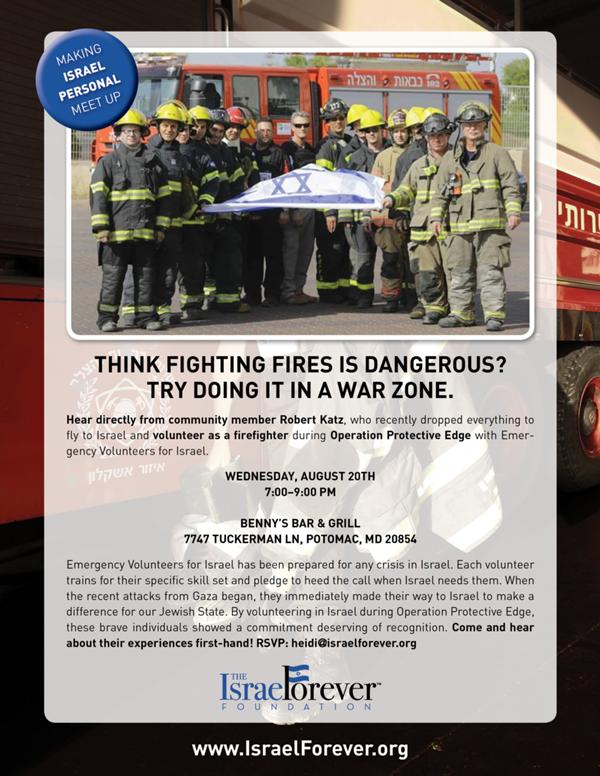 Hear directly from community member Robert Katz, who recently dropped everything to fly to Israel and volunteer as a firefighter during Operation Protective Edge with Emergency Volunteers for Israel.
BENNY'S BAR & GRILL
7747 TUCKERMAN LN, POTOMAC, MD 20854
Emergency Volunteers for Israel has been prepared for any crisis in Israel. Each volunteer trains for their specific skill set and pledge to heed the call when Israel needs them. When the recent attacks from Gaza began, they immediately made their way to Israel to make a difference for our Jewish State. By volunteering in Israel during Operation Protective Edge, these brave individuals showed a commitment deserving of recognition.
Come and hear about their experiences first-hand!
---