Search Events
Good Deeds Day 2017: Healing Through Art
Artistic Messages of Hope for Israeli Victims of Terrorism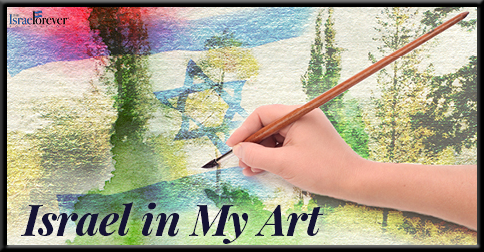 Life in Israel comes with many challenges, and terror attacks are unfortunately a part of our ongoing reality.
Luckily, YOU have the power to make a difference in the lives of those affected by various disorders, including PTSD, derived from these heinous acts.
On April 2nd in Rockville, MD, join The Israel Forever Foundation to create Artistic Messages of Hope to be sent directly to victims of terrorism living throughout Israel.
This is a non-competitive and non-judgmental canvas painting project for people of all ages to enjoy.

When: Sunday, April 2, 2017 1:00PM-3:00PM

Where: JCCGW Art Room
            6125 Montrose Road
            Rockville, MD 20852

Attire: Paint friendly clothing - this project might get messy!
Participants will also have the opportunity to write inspirational letters of friendship and support to be included in Healing Arts Kits created by Artists4Israel to help both children and adults regain a sense of peace and security in moments of stress and despair.

Please email us with questions.
---
---
Be the GOOD you want to see in the world

Good Deeds Day is an annual celebration of doing good—where all around the world hundreds of thousands volunteer to help others, putting into practice the simple idea that every single person can do something good, be it large or small, to improve the lives of others and change the world. Click here to learn more.